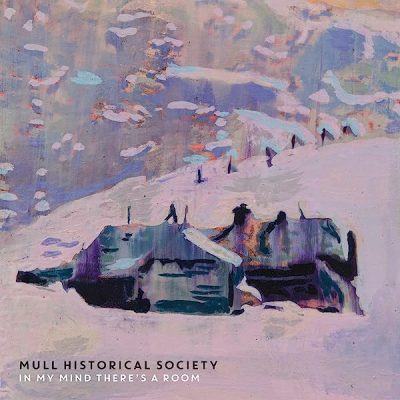 Colin MacIntyre's ninth studio album, and seventh as Mull Historical Society, sees the Scottish islander collaborate with a range of best-selling and award-winning authors who provided the words from which he weaved the 14 tracks on show.
Several took the route one approach of writing about their personal writing rooms, though the results surpass the simplicity of the source material. "I've finally found my place to write, no more living somebody else's life," writes Jacqueline Wilson on the poignant piano ballad 'Somebody Else's Life', while in 'Room Of Masks', Val McDermid creates an evocative view from the window in which "the gannets are gone – flying divebombers, pulled from the sky by avian flu".
Liz Lochhead – now 75 and formerly the Makar, Scotland's equivalent of the poet laureate – is the unlikely source of the punky '1952'. MacIntyre continues to rock out as both Nick Hornby – whose 'Panicked Feathers' is brought to life with touches of early Ash – and Ian Rankin, on 'My Bedroom Was My Rocket', go back to their youth (MacIntyre opted to shorten the word Rocketship from Rebus creator Rankin's original title and chorus).
'Kelshabeg' – with words by another recent national laureate, Ireland's Sebastian Barry – brings operatic guest vocals into the mix while Lochhead returns in person to deliver a heavily accented performance on 'Anaglypta', the first of a spoken-word double to close the album. 'Memories Of Mull' is a crackling recording credited to MacIntyre's grandfather Angus, whose old home – now a recording studio – provided both the inspiration for the album and the scene of its creation.
Alan Warner's 'Wake Up Sally' may provide the album's title but poet Jackie Kay perhaps captures the spirit of the project best of all on 'Meltwater' – "Your whole country is a room, and a song, and a dream."