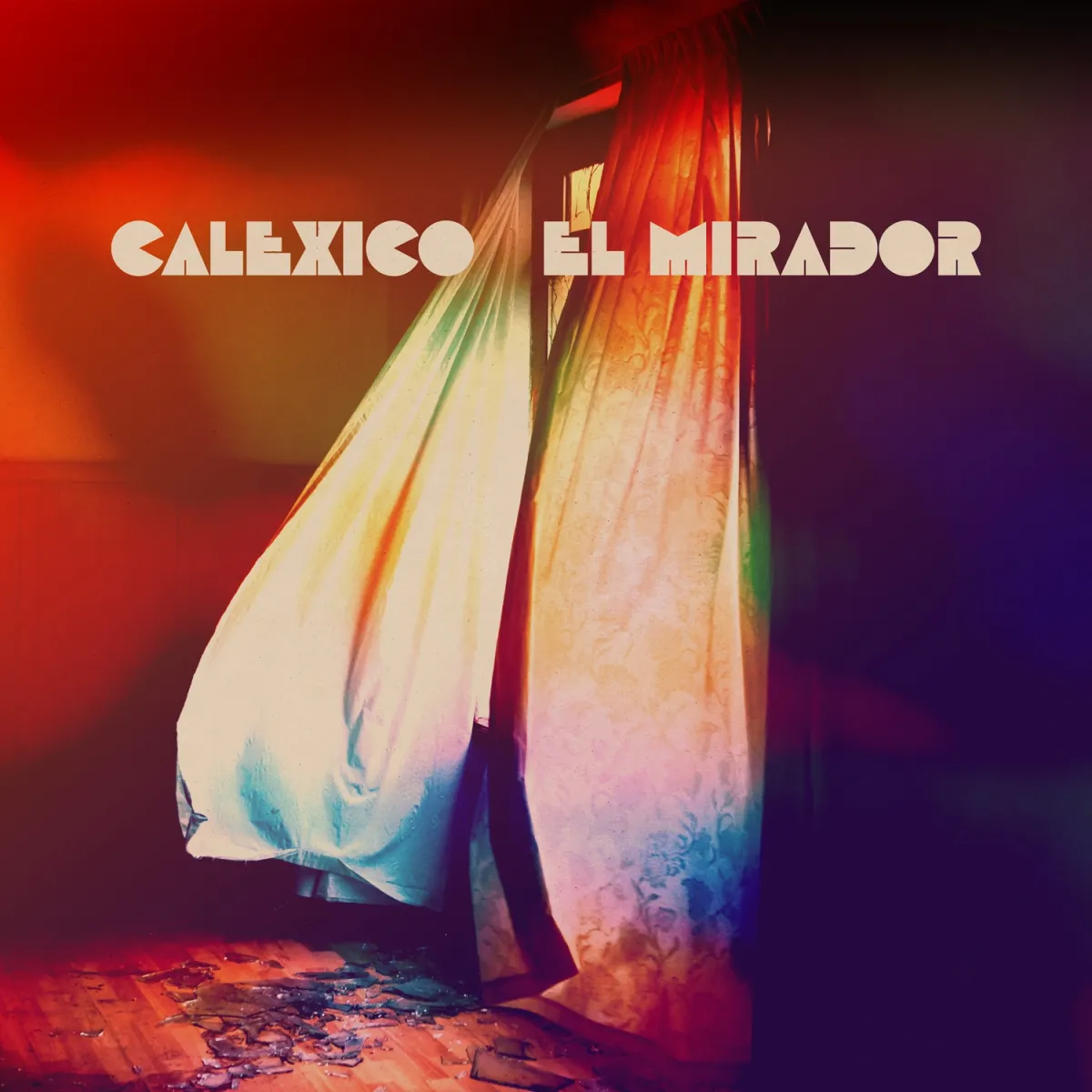 A low-key, effortless musicality permeates Calexico's 10th studio album.  There is a confidence in being able to create something so musically complex and endearingly simple.  Differing from song to song and mingling together in each track – voices, themes and rhythms shift playfully from genre to genre.  The humming vibrato of Gaby Moreno on title track 'El Mirador', the punk-like earnest tone and simple rhythms of 'Then You Might See' – these are mature artists who, after 30 years together, know each other very, very well and can let themselves have fun. That intimacy makes this an elegiac, inviting experience – mixing Calexico's trademark 'desert noir' with a joyful lightness.  
These elements combine to form a kind of road-movie soundtrack of thoughtful days, wild drunk-dancing evenings, and eerie nights out in the slide-guitar whine of the desert. This is exemplified in the opening two singles, the dark and complex 'El Mirador' and the sweet folk of 'Harness The Wind'.  Where 'El Mirador' is a louche, night-time joint – opening with a delirious punch of mariachi and following with dark discordance, 'Harness The Wind' is a summer breeze – airy vocals, simple rhythms and sweetness.  
A mix of emotions continue as the ballad 'Cumbia Peninsula' feeds into the rockier 'Then You Might See' and then into the darker but danceable 'Cumbia Del Polvo' and then the sexy rolling beat of 'El Paso'.  The album picks up momentum with the glorious, swaying, uplifting mariachi music of 'The El Burro Song' – and is swiftly followed by more smoky bar-room Cuban beats in 'Liberada'. The mix means that some hooks grab you instantly, others need a few listens to warm through. But every song now feels like a familiar scene, any of the songs candidates to be a favourite depending on your mood. The bluesy slide guitar of 'Turquoise' takes the album into its swirling last act – building from the twinkling finger-picking of melancholy, dreamy 'Constellations', to 'Rancho Azul"s upswing of galloping country twang, until the haunting, lonely slide guitar of 'Caldera' drives the album away into the night – fantastic.