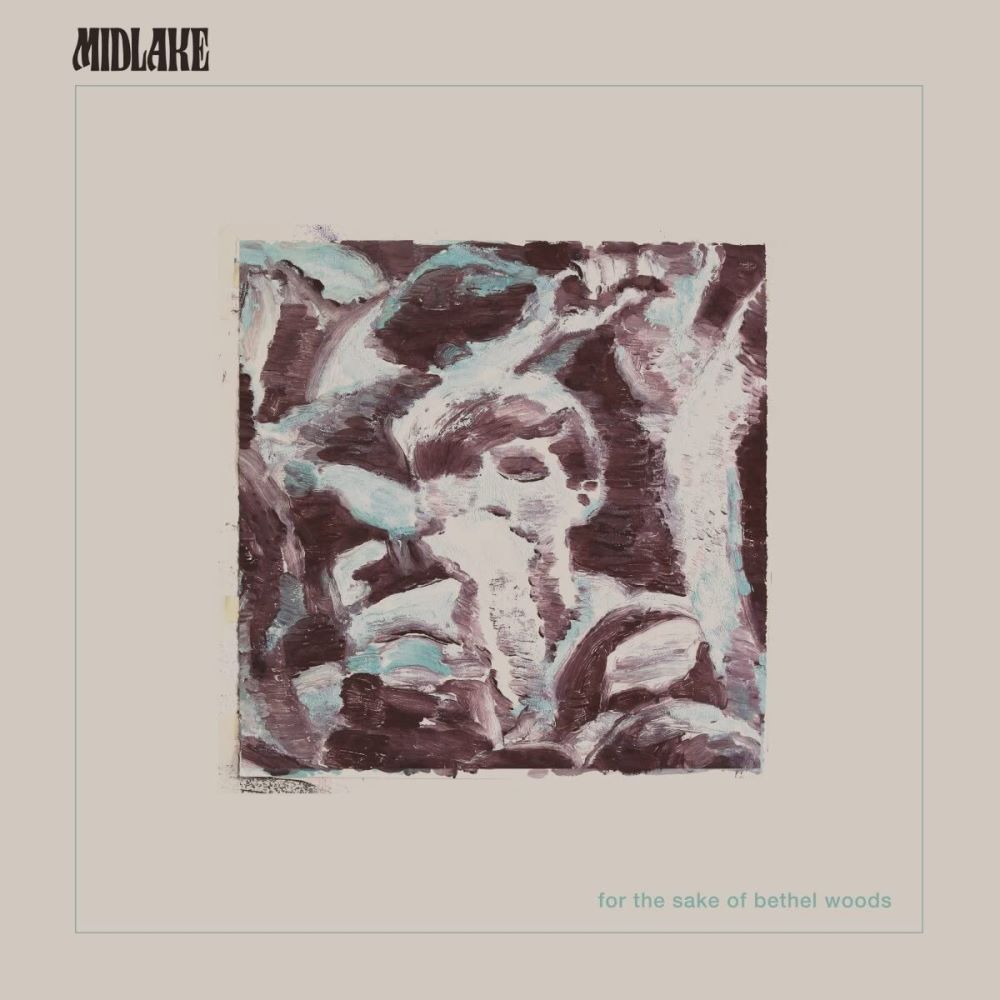 We all know the old saying "never judge a book by its cover" but does the same extend to albums? A lot of us play music these days through streaming services and probably don't pay too much attention to album sleeves that often, but I would ask you all to make an exception with Midlake's For the Sake of Bethel Woods. The image, taken from the 1970 documentary Woodstock, is that of keyboardist and flautist Jesse Chandler's dad, taken during John Sebastian's set. Chandler's dad sadly passed away in 2018 and came to him in a dream, asking him to get the band back together. Chandler senior was just 16 when the picture was taken and, as Jesse himself says "that kid…forever frozen in time, encapsulates what it means to be in the throes of impressionable and fleeting youth"
So Midlake found themselves recording their first album since 2013's Antiphon and it's definitely a record about to commune with the past and connect with the present. Nothing and yet everything has changed. Bethel Woods walks the tightrope of sounding exactly like they did on breakthrough albums The Trials of Van Occupanther and The Courage of Others and sounding nothing like they've done before. They sound renewed, recharged, urgent and vital. A band who know their strengths but are comfortable to push their music to new places too.
Kicking off with the short reminder of their sound 'Commune' and the title track itself, Bethel Woods hits the listener with an immediate one-two. The sound is less-layered, deliberately so as the band have been quoted as saying that they've been "guilty of throwing in the kitchen sink a time or two on recordings". To allow the true emotion to translate, they've given the songs more space to breathe. The process was "a little scary at times, but was right for the songs"
This especially shows on 'Glistening', a song with stripped-back melodies before the album shifts gear on 'Exile' and 'Feast of Carrion'. The former is a song which is begging to be played live, with its military drum beat and space-rock guitars, while the latter is bursting with lyrics full of apocalyptic imagery, set to some beautiful harmonies, balancing the darkness and the light.
We need to take a moment to talk about the sixth track 'Noble'. Named after drummer McKenzie Smith's infant son, born with a rare brain disorder called Semi-Lobar Holoprosencephaly. Lyricist and singer Eric Pulido, who has been best friends with Smith since they were 16, has said that he "wrote the song from his perspective in a way, his expression to me of how he had been feeling towards his son". It's a beautiful piece of music, a lullaby to a child who "doesn't know the he has a condition, he just loves life".
'Gone' is all about the bass, a bass that reverberates the headphones I wore during my various listens to this album over the past couple of weeks. Oh, and it's good. Funky and rocky in equal past, a song about seeking hope in relationships that seem fragile. Midlake channel a 70s sound on 'Meanwhile…' – "All the little things that brought us here/Were they insincere/Filled with crocodile tears/Oh dear" – while those trademark harmonies remain firmly in place. The 70s influence 'The Dawning' too – led by a keyboard line while the rest of the song threatens to collapse around it.
Penultimate track 'The End' is a song about the difficulties of partings while the closer 'Of Desire' urges to let go of what you can't control and concentrate on what you can do during uncertain times. As Pulido says 'It's about finding peace in that humbling…these are the things I can do and the rest is to be seen, to be known". It's a beautiful way to end this album, "how did we end up on these sides?/Of a hill never needing us to climb/I never noticed why/Means to an end of desire". After the first verse chorus cycle, the song explodes sonically, urging the listener to go on this final ride with them before the song collapses into silence.
The band reconvened in 2019, so this is an album largely recorded during the various lockdowns of the following year. Midlake say that this helped focus their energies and offered them escape from the grim realities of the outside world. It's also the first time that they've recorded with John Congleton, a man who needs no introduction to readers of this website. He produced, engineered and mixed the album, marking Bethel Woods as their first with an outside producer. It's proven to be an experience that means that they never want to rely on themselves to produce again, mainly for the "health of the band".
In reuniting, the bandmates were adamant that Midlake needed their absolute focus. This album celebrates those who have been left behind, those who are just starting their journeys and the friendship between five men – this is an album to break bread and commune with. The world is a lot richer for their return.