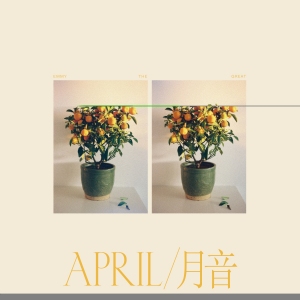 Emmy The Great's new record isn't, it must be said, all that new. The story begins back in September 2017, when Emma-Lee Moss travelled from her home in New York to her birth city of Hong Kong. "I was planning to visit my parents and take some time off to write my fourth album," she said. "I arrived in time for the full moon – Chang-E's moon – at a time of year when the heat breaks and the city seems alive with possibility."
Reconnecting with her home, Emmy found fresh inspiration and the record quickly came together, written in less than a month and recorded in the space over two weeks in February 2018. But if the making of the record was rapid, the release has been a slow burn. After a spell of maternity leave following the birth of her daughter Riri, we at last get to hear the results more than two years later.
And what we find in April/月音 is a more thoughtful, mature and reflective record. Emmy's trademark whimsy remains to the fore. 'Writer' is a fairly straight piece of autobiography on everyday life, as is 'Mary', written about a Hong Kong fortune teller. 'Dandelions/Liminal' offers a change of pace, its jaunty rhythms providing a backdrop to a tale of uncertainty.
The city in the album was conceived leaves its mark as Emmy introduces the record in her mother tongue, then uses prayer bells, singing bowls and Buddhist percussion later, most clearly on 'Okinawa: Ubud' and the closing 'Heart Sutra', giving the record a distinctive character. It also adds a level of poignancy given all that has happened, and continued to unfold, in Hong Kong as its political future remains in the balance. The struggle for democracy, the protests against China's Extradition Law – these battles were beginning during the time of Emmy's return and continue now.
"To witness your birth city in its greatest moment of need is a powerful, humbling event, and I know I watched Hong Kong's destiny shift into something turbulent and uncertain," she said of the record. "I'm glad I recorded what I felt there, during a precious, peaceful time, when life was so good that all I had to do was trust the moon. May it be just one small piece of witness among many, and may the voices of Hong Kong never stop speaking, and asking to be heard."