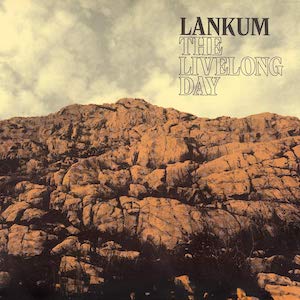 Dropping the needle on The Livelong Day is to enter an intense world. Their third studio album is the Irish four-piece's most uncompromising statement yet. Few bands would dare open with an 11-minute long reworking of 'The Wild Rover?', its intense drone turning this bar room ballad into a stark, desperate lament. But this is only a beginning. Eight songs, 57 minutes, no quarter given. Lankum are here to restate what these songs mean, to reinterpret, sometimes reclaim.
They do this with a deliciously dark sonic palate, so deep, almost black it feels like it might have risen straight from an Irish peat bog. If you were looking for a light and uplifting listen, you have come to the wrong place. Drone, crafted by producer and 'fifth member' John 'Spud' Murphy is king here. "Drone is a big part of traditional music because the Uilleann pipes are indigenous to Ireland, so we're ramping up that history and taking it as far as we can," the band said.
It is an ethos that runs throughout the record. Lankum once said that folk is more punk than punk, and they are out to prove their own point as they proudly tread their own path there, their radical edge obvious in how far they are willing to push traditions while treating them with obvious respect.
'Ode To Lullaby', one of the few shafts of light, adds an psychedelic edge, while the foreboding 'Katie Cruel' has arrived just in time for Halloween.
These may be traditional songs, but these is neither a traditional approach or a traditional album. It is, however, a perfect reflection of what Lankum stand for.