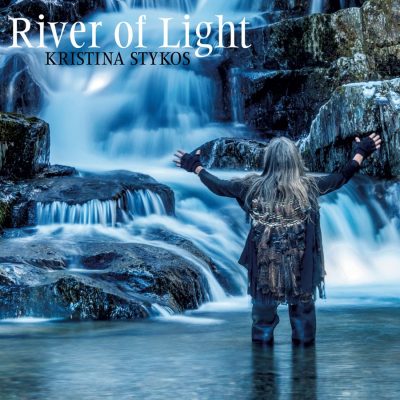 A couple of years back, Kristina Stykos was diagnosed with spasmodic dysphonia. Facing a reality where singing and even holding day-to-day conversations wouldn't be as easy as it once was, the diagnosis has still never stopped Stykos in her tracks. Instead, she's learned to work laterally, perceiving songwriting and performance through a renewed lens that keeps her in pursuit of soul-stirring artistry. Roots music has always proven to be a bastion for unlikely successes to emerge, and Stykos is the latest in a long line of folk heroes to graciously affirm the fact.
Soaked in folk, rock, and blues in even part, Stykos' new Americana effort, River of Light, speaks well to her iron spirit. Entirely self-produced in her entirely self-sufficient recording studio, Pepperbox (it is run off of solar, wind, and generator-based energies), the darkly poetic album sets to impress out of the gate. She makes a reflective road tune like 'State Line Diner' with her loose, hearty cadence, and it remains her greatest strength throughout.
Offering a punk-fueled character to the railroad blues of 'I Like a Hard Hearted Man' and the gypsy-tinged, swampy folk of 'Walking These Ridges', Stykos soars in ways she previously hasn't throughout River of Light. Her art has always shimmered with the promise of an unusual, captivating presence, but she's now hit a brand new stride. Her diagnosis isn't a handicap; it's merely given her a captivating new way to approach putting music to poetry.
Words by: Jonathan Frahm