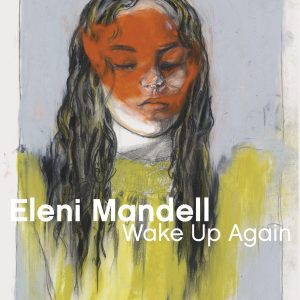 A resident, and well-respected artist, in California, Eleni Mandell publishes what we can call her "prison album". Even though not actually recorded in prison, the record is inspired by her participation in the "Jail With Guitars" program, bringing songwriting in prisons.
For those who don't know Eleni, we're speaking of a twenty-year-long, flawless career: in each of her records there's a unique songwriting mark, from her "angular" beginnings (a slightly riot alt-country, then the cabaret-jazzy Thrill, and so on) to her more traditional output (her most accessible record being Miracle Of Five). It's a treasure trove of records in which songwriting has never missed a beat, and Wake Up Again 
summaries all her experience in a compelling way.
The record's sweet crooning conveys the sense of human compassion and understanding, even in the peaks of bitter irony ('Evelyn', 'Just Herself'), which have formed the mind and emotional set that conceived the album. Also, the arrangements, which are aptly designed in a colloquial and intimate set, are able to add value to Eleni's melodic progressions, which are never trivial, for example in the title track, 'Be Together'.
Wake Up Again has a very rare feature in the country genre, an absolute focus on songwriting, making all tracks unique and personal. 'Oh Mother' is a great example: there melody and lyrics tangle in a beautiful nursery rhyme ("I used to think I was right/And that you were always wrong/But I'd have to be right to be tough/And I have to be tough to be strong").
This is an artist that belongs to the landscape of great alt-country artists, such as Neko Case and Aimee Mann, and this might be the right record to discover her music: even though her style is not as exuberant as in her beginnings, her inspiration sounds fresh and renewed.
Words: Lorenzo Righetto