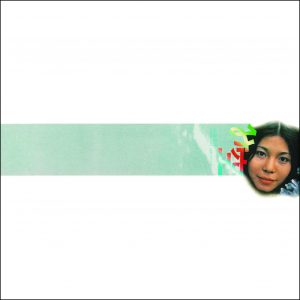 First released in 1972, Misora is timeless. Sachiko Kanenobu's classic LP far has garnered critical acclaim and the reverence of folk music enthusiasts around the globe, marking her as a beloved singer-songwriter even though it is still her only release to date. Upon its release, Kanenobu established herself as Japan's answer to Joni Mitchell, unearthing folk-pop in her native language for the first time in the country's history. Ergo, she is commonly referred to as Japan's first female singer-songwriter, and she's earned the distinction that that title brings.
The latest in Light in the Attic's ongoing Japan Archival Series, this July marks Misora's first North American release. Despite its notoriety, this iteration of the album marks its official maiden voyage to the reception of western audiences. For folk enthusiasts who've yet to inundate themselves in Misora's poetic beauty, they are in for a heartening treat that reflects the charms of our natural world.
Misora's gentle, titular waltz opens proceedings with a wonder as broad as the sky that Kanenobu paints from its fledgling moments, breaking into subdued layers of psychedelic reverb redolent of the times. Therein, she establishes the true wonder of her artistry early on, maintaining an innate knack for projecting atmospheric visions from her creative mind unto the listener.
'Anata Kara Toku E' is sonically as reminiscent of laborious winds that Kanenobu lyrically depicts, enveloping listeners in the storm's subtle melancholy through music before writing. Even if there is a language barrier between Misora and their listeners, there's a natural understanding to grasp prior to leaning into Kanenobu's newly released English translations for further description – this is the genius of the nostalgia that she so easily breathes into her songwriting.
The variety in the musical avenues which Kanenobu traverses is to be lauded, as well. The nonchalant fingerpicking of 'Kagero' beside its picturesque melodies carries than the electric blues of 'Aoi Sakana', and 'Omae No Hoshii No Wa Nani' is invoked with the rebellious spirit of 60s-era Greenwich folk. She proves her mettle writing an extensive number, too, in the twists and turns of her own bonafide folk opera, 'Hayabusa To Watashi', before coming in smoothly with the sweet subtleties of album closer 'Haru Ichiban No Kaze Wa Hageshiku'.
Misora earns its place as a folk classic. While it remains Kanenobu's one achievement in music, released after her intent to leave it behind alongside her Japanese home, it's certainly one that holds some weight. For her gorgeous songwriting to be framed in a broader, more crystalline light is a gift. If Misora remains all that we have of Sachiko Kanenobu, it is more than legacy enough, and just as worthy of an ear as it was nearly five decades ago.
Words by: Jonathan Frahm