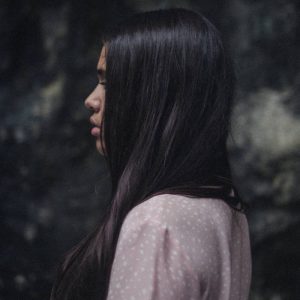 Here with her debut album Let Me Show You, Lydia Persaud is that breath of fresh air that you're needing to start your day off the right way. The album covers topics such as love, heartbreak and Lydia's experiences with gender issues and race. Personal and honest, Lydia is here with her heart in the palm of her hands.
'Hold Out' tells the story of holding out for that special someone to light the spark in your heart once again. It's fun, sleazy instrumentation is complimented with a beautiful jazz based chord progression. Lydia's vocals swim across the arrangement lovely. Just like an ice cream melting in the sun, we're melting from the fresh breeze of this album opener. Do you ever feel like you're left puzzled on something that needs solving? What if there's 'No Answer'? A unique take on the wonder moments that we all get. What if so and so doesn't answer to my important question? What's going to happen next? Lydia cements the feeling of worry with a groovy imagery and the answer is simply, take everything as it comes.
'More of Me' stays on the tight groove based arrangement for the bass and drums. Showcasing more of Lydia's vocal range, this tune has all the R&B licks that a singer with emotions should use. Empowering and it tells a story of being controlled by someone you thought wasn't going to be like that. Channelling her inner Aretha Franklin, Mariah Carey and Carole King, 'Stay Down' is a strong contender on this slick album. With string composer Drew Jureka's arrangement on this, as well as tracks to come "Would You Believe" and "Wasted", the power that is generating from this track hit me right in the face. Unexpected and a nod towards Jill Scott, the attitude behind this number is one to make your ears spark up to listen too.. on repeat.
First look at a soft track on the album is 'With You'. Stripped back, it'll break your heart with it's relatable attitude. Sweetly short, it sparks the same vibes as Amy Winehouse's 'Love is a Losing Game'. Title track 'Let Me Show You' leads back to the sturdy cutting groove edge. It feels like the song lacks a subtle momentum of hook lines. "Who you gonna blame" is the main hook, but it still feels like there's more to come from this but it's not reaching that point. Saying that, the track is still produced wonderfully with a strong charisma. 
Next is the most streamed of Lydia's tracks off the album. 'Honey Child' feels like it could have been a hit in 70's. It's arrangement involves flutist Ahn Phung, and Joanna Mohammed and Claire Doyle on backing vocals who lay down a breathtaking extra piece of flavour into this delicious cake of neo-soul.
'Well Wasted' sticks with the vibrant soulful nature, but it feels like the momentum of this has worn off slightly. It sounds like it's been done before on the album but a lot better. Regardless of this personal preference of mine, it's still a summer feel good tune that will get you dancing in no time.
'Low Light' instrumentally sounds like the love child of Fairport Convention mixed with Joni Mitchell. Lydia's warm smooth vocals bathe the music's structure. A special song for not only Lydia but for the fans too as it was a track from the very beginning that's blossomed into a hit for Lydia. 'Would You Believe' is a hopeful number, hoping that someone will believe in you as much as you do yourself. It has a vintage feel to the chord progression and arrangement of instruments, and is a powerful excerpt that shines when looking at the track listing. To finish off a breathtaking debut album, 'Tonight' is a mid-beat rhythm and compliments the easy listening category wonderfully. A send off that's a gentle wave goodbye, but it's not the end for Lydia, it's really just the beginning.
[bandcamp width=100% height=120 album=3132480312 size=large bgcol=ffffff linkcol=0687f5 tracklist=false artwork=small]