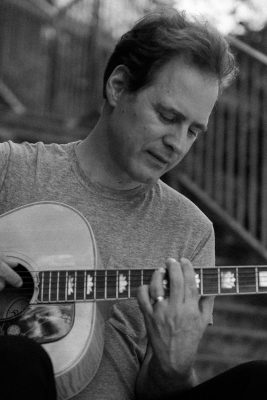 Hong Kong-based singer-songwriter Todd Warner Moore is at it again with the release of a new full-length album just around the corner. Entitled Love & Change, Moore expands his sound with an Americana tinge to his primarily acoustically-driven gamut of folk tunes. It's a step up in terms of crystalline focuses from his previous effort, Spark, which For Folk's Sake previously lauded, too; Moore hones-in on the aforementioned sound emblematic of the album and expands on that sound in a melange of ways from within.
Ahead of its 19 April release, however, we are pleased to present a track entitled 'And We Sing'. Showcasing Moore's knack for developing emotive compositions at a luminary level, the fully instrumental arrangement makes for a moving, string-centric piece that would not at all feel out of place in the right movie scene. Moore shows great growth as an artist from his previous efforts, elevated in his ability to create stirringly perceptive arrangements such as this. While his instrumental pieces are a separate world from the songwriting present on his album releases, the composition still presents itself as a masterful arrangement worthy of an ear leading into the LP debut.
'And We Sing' can be heard via Spotify.
Words by: Jonathan Frahm (@jfrahm_)