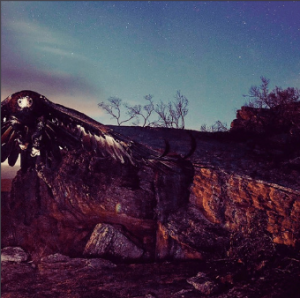 From Jim Croce to John Denver and Joni Mitchell, folk music flourished from the 60s on through the 80s for singer-songwriters whose first name started with the letter 'J'. They also managed to bring some stragglers-by along the road with them for good measure, like Dylan and the McGarrigles. Like any great musical era, though, you have some who defined the golden age and some who slipped through the cracks; lesser-knowns whose music would titillate the ears of a few but never quite reach the same cosmic heights of some of their luckier contemporaries. Luckily, the time has come for the works of Norman Morrison and Terry Kincannon. Almost fifty years since their first recording, the duo's superb workings of folk magic from the 70s and early 80s are being released on vinyl by Spacetalk Records.
From the get-go, there's a storyteller's swagger present that never brags but nevertheless speaks confidently of their work, eking out an attitude that the late, great Croce would be wowed by. Guitar-centric melodies swirl throughout certain songs in a way that may have innovated for the times, comparable to records that made Gordon Lightfoot famous. It's clear that the California duo had something going for them straight away and a wonder why they never quite made it off of the ground the first time around, but at least they're getting their time in the sun now. Quite simply, they are excellent.
The softly assured, gentle caress of 'Freely' open the ensemble of tracks collected for Beneath the Redwoods. It features gorgeous, breezy harmonies and soft-spoken melodies that evocatively paint a picture of a breezy summer's day across a picturesque oceanside in the listener's mind. Elsewhere, they ramp things up with some stellar electric guitar and keys on 'I'll Be Ok Tomorrow', evoking a jam band quality rarely seen in today's scene outside of the likes of Umphrey's McGee or the recently disbanded Uncle Lucius. Along the way, they give us sweet, reassuring messages of hope in gorgeous examples of contemporary folk like 'I Believe That There's Good in the World' and 'I Will See You Again'.
Yet, at the center of it all is their title track. 'Beneath the Redwoods' defines folk of the era with a cool, refreshing air of laidback, soulful confidence. It's driven forward by one of the collection's most exemplary showings of rhythmic fingerpicking and layered harmonies and is simply all-around gorgeous to boot. For anyone looking for a new showcase of grand folk music to lend an ear towards, you could do yourself far, far worse than digging into the treasure chest of Morrison Kincannon's work for a walk Beneath the Redwoods.