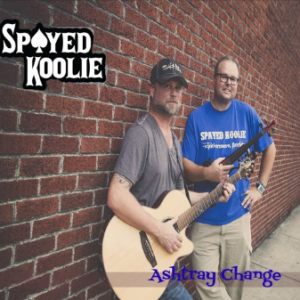 In just seven years and whether as a duo, trio, four, five, or six-piece, Spayed Koolie has seen their fair share of an impressive amount of accolades. Among them, the gritty band has sunken their roots into opening spots for the likes of Brantley Gilbert, Montgomery-Gentry, and Pat Benatar in their time. This can likely be credited to their sheer authenticity in a genre where it matters most than others—lead singer and songwriter David Dorr naturally brings his trademark country-fried grit inherently to any song he's given, and the band that swirls around him aren't any pushovers either. They tell captivating stories, but they do so with an in-your-face country attitude that goes directly against the grain of much of the soft-spoken, contemplative folk that often walks this publication's halls.
There's more than enough room for both, of course, but it's refreshing to feel such an outright fire from out of a band taking the roots scene by storm. Admittedly, Spayed Koolie's newest album, Ashtray Change, brings with it its fair share of pulls in the wrong direction. This is primarily given its oftentimes tinny production that leaves something to be desired from its vocal mixing. Dorr's soaring vocals are just too often given the back seat in mastering this album, which is a shame considering how great a performer he is.
Pop the volume up a tad, though, and it's still a valiant effort from a strong country ensemble. Emotive, too, showcasing a wide swath of emotions for their audience to latch onto in both Dorr's great vocal performance and the ongoing collective of instruments surrounding him. The primary draw is in the band's originals, like the hard-rocking sway of 'We Ain't Blind', or the rollicking, rich harmonies of the slightly offbeat, swamp-stomping folk ballad, 'Songwriter'. Although, there are some solid covers present here, too, with the unmistakable sway of Van Morrison's 'Brown-Eyed Girl' being this writer's favorite of the bunch.