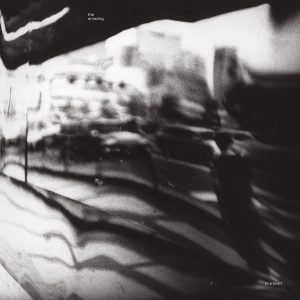 Within the multitude of musical releases happening nowadays, it has become hard to run into one of those records that, over time, have the power to shape memories. In Transit is one of those records. The Amazing are a Swedish band with a remarkable career, and they have merged the local fascination for Cure-inspired new wave with folk-rock and psychedelia.
This might seem a strange and novel mixture, but the result is similar to what Mark Kozelek has done with Red House Painters and Sun Kil Moon. This is not meant to diminish The Amazing's contribution to music – on the contrary, they have placed themselves successfully in a niche which is extremely difficult to penetrate.
In Transit is perceptibly an album in which the band has invested a lot. Long, sometimes very long tracks, all of them sharing a powerful vision and a rare strain towards the absolute that has possibly not been heard since the recently reissued Ghosts of the Great Highway (the coda in 'Voices Sound' will make the hearts of fans of that record skip a few beats).
The guitar drive in each song is encompassing and transforms the songs into mini-suites of ever-expanding melancholia and sorrow, which are pushed to where catharsis can happen and triumph takes place. Each song contains at least one guitar theme expanding to the whole band, which often blooms as though out of nowhere ('Leave Us A Light'), sometimes moving the song in an almost post-rock progression ('Je Travaille Dans La Banque'), sometimes giving breathing room and interacting with the songwriting ('A Million Days').
All of which shows that the link with Dungen, in which guitarist Reine Friske also plays, is more evident with In Transit than it ever was in other The Amazing albums, but the overlap doesn't extend the sound itself. There are indeed, maybe, more psychedelic numbers ('Never Be'), but they retain the sparser, bleak atmosphere that is The Amazing's trademark.
The general effect is of a possibly 'more-than-musical', mesmerizing experience, which is so enthralling that it is honestly difficult to interrupt the listening. The melodic themes of songs become evasive because of the multiple sections within songs and because of the general laid-back tempo, which makes for a very liquid ambience. It becomes difficult to relate to single songs, but the pull of the entire record is possibly greater this way. This is probably The Amazing's greatest effort, and makes them an even brighter light in today's music scene.
Words: Lorenzo Righetto