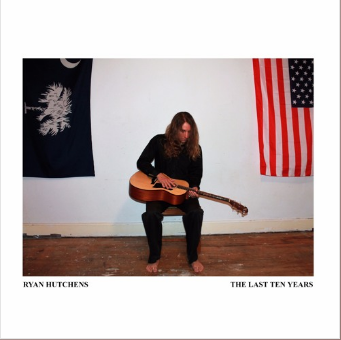 Over the last ten years, Americana has grown immensely in the public eye. Ironically enough, we may have the more formulaic, anthemic folk-rock of Mumford & Sons to thank for that initial jump. Therein, most of what fills the Americana genre may take it leads from folk and rock, too, although they also invite levels of lyricism and musicianship that would be all but lost on the stadium crowds of today. What is a fine mix of cerebrum and heart leans more towards the latter, with elements of soul, funk, jazz, and blues being tossed in for a fine roots blend of sound. Therein, it's no wonder that what began as just alt-country has evolved into something so substantial, and that, despite its crowded nature today, still finds room for each quality act entering its atmosphere to succeed.
Ryan Hutchens is a fine example of an Americana maestro who makes it work. His emotion-driven, fingerpicking folk sounds are warmly invited into this hearth-made movement. He also aims to expand a bit further on what makes the genre, pushing it forward with innovative instances of lushly-developed synth piano and electric instruments. These don't detract from the experience whatsoever, perhaps surprisingly enough to folk purists. Rather than use them as errantly as many of his contemporaries, Hutchens' incorporation of these instruments is an intentional stroke of genius. Consistently, they add an extra layer of pathos-inducing sentiment to the stories that he's telling.
As a storyteller, too, he's a natural, adopting classic folk melodies to weave nostalgic stories on this second album of music. With The Last Ten Years, he's giving us a fully-realized collection of songs that he's really been developing for the last fourteen. Without giving it all away, we're all the better for this album, too, wherein Hutchens tugs at our heartstrings time and time again. It's lush, layered, careful, and conscious Americana that speaks to the heart. What more could you want?