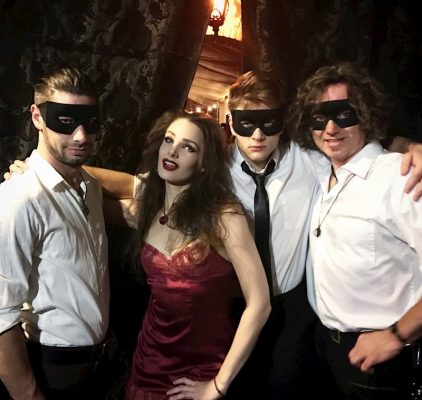 In her pursuit of music and magick, Arden Leigh has taken a multi-folded path in life. What seems to converge these paths more than even the creative light between them, though, is a search for passionately expressed truths. You can hear as much when she soars alongside her band, the Wolves, in their newest video release: a contemporary take on a Ramones classic, 'Poison Heart'.
Though more of an indie rock release than anything else, For Folk's Sake does enjoy its fair share of genre-hopping when introducing quality music to its readers. Leigh's ardent vocal stride is undeniable as she tackles the song's ever-ascending chorus, surrounded by a swirl of guitars and drums that harken back to a purer time for rock'n'roll. It's all for a good cause too, reflecting on a journey of healing trauma while ruminating on the idea that everyone, indeed, has a poison heart.
This writer recently premiered the video for 'Poison Heart', wherein Leigh delivers a lengthy statement on the process of developing the Wolves' take on the song.