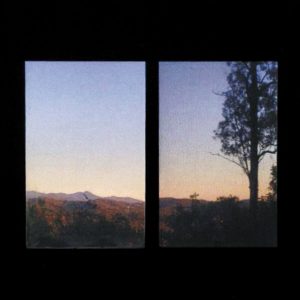 There is a reasonable, and well justified, amount of buzz around the name of Bonny Doon in recent times, as the release date of their sophomore record, Longwave, approaches. This is a very quick follow-up to their debut, which happened just last year and represented a very fresh take on contemporary country-rock/Americana, made of slacker attitude and of bristling melodies.
Having announced a support tour for Band of Horses, Bonny Doon are a reality, and Longwave is indeed the work of an accomplished band, in many (not all positive) ways.
Their sound and their style are more polished and essential, so that Bonny Doon sounds like an exuberant copy of themselves. All arrangements are extremely simple, to the point of being iconic, and tempo and sound makes everything flow smooth enough to make you think of an 'easy-listening' approach.
There is definitely a self-assuredness to these laid-back, contemplative songs, that betrays a great music culture (you can hear Galaxie 500 in 'Saved' as well as Fleetwood Mac in 'I Am Here', or Songs:Ohia in 'Walkdown') and that is Longwave's saving grace, because the songwriting quality misses the 'great' mark most of the time. It is certainly a record that will be liked by most, yet not loved. It is also true that its unassuming tone can be deceiving, but still, when you get to the core of the songs, there is not so much to commit to memory.
In short, this sophomore record, apart from its obvious formal differences, feels like a blunt version of Bonny Doon, but does not prevent the listener from thinking that the band is one of the most vital representatives of contemporary Americana, holding one of the strongest aesthetic visions.
Words: Lorenzo Righetto