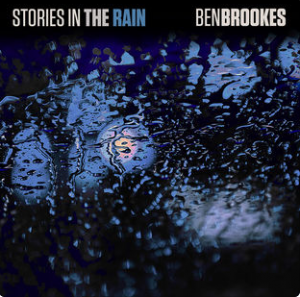 If Ben Brookes' latest single, "Stories in the Rain", is anything to go by, then we are in for one heck of a record once his full-length record drops in the near future. In the meantime, though, listeners can regale in the blistering soul on display in this tune.
Right out of the gate, the roots rock artist draws his audience in with a delectable hook into a single that throws us back into an era of full-on anthemic rock-and-roll. Brookes takes a classic stance thematically, as well, and his trademark grit sells it. He soars on the chorus while he pleads for a love that's all but lost.
The accompanying music video only assists in selling the piece for the Portsmouth artist. It was shot by Dan Huiting, an Emmy-winning filmmaker. Together with Huiting, Brookes sells the heartache in his song with a visceral performance featuring his band. It's consummate songwriting presented in a clean, crisp style, and it's no wonder that Brookes was able to wrangle the likes of Prince drummer Michael Bland, Dylan keyboardist Greg Inhoefer, and Badfinger's Joey Molland and Mark Healey for the track.