Four long players into a solo career, Ruarri Joseph chucked it all to become William the Conqueror. Along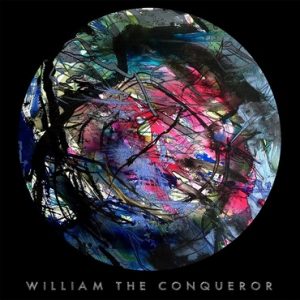 with bassist Naomi Holmes, and "drumming octopus" Harry Harding they have developed into a crackling band on Proud Disturber Of The Peace. Recorded in Joseph's garage (hence the title), disturbing the neighbors was "an extra level of mischief" on every take.
What makes this long player different from Joseph's solo discs starts with the writing. Feeling trapped in a box by the success of his solo work, Joseph admits starting over as William the Conqueror, "… represents that ballsiness that came with my youth…it automatically changed the way I wrote songs, suddenly having to find the same set of nuts I had before it all got professional and fell in line."
This disc definitely doesn't fall in line. William The Conqueror are enjoying the endless possibilities of being a rock and roll band. They're not playing it safe anymore, both lyrically and musically. As a band, they've been freed from the constraints of being a folk act. They are not quite so polite anymore, there's muscle and grit in its place. The prevailing mood is one of liberation, with electric guitars rocking out.
What's hardest to believe is that this is just a three-piece band. They are scruffy and pointed, yet at other times they are sweet and smooth. This is a band unafraid of the possibilities, reveling in the freedom that comes from a new start. There are no ground rules, they have been liberated from the bondage of an established act, allowed to be unruly.
One of the rockier numbers, the title track, offers rare wisdom, "And the ones that you hurt are the ones that you love and the ones that you love hurt you more." The refrain of 'Pedestals', "Don't build me up, you can't knock me down," is a warning for Ruarri's children, perhaps more a plea not to be put on a pedestal as if he wasn't human.
On Proud Disturber Of The Peace, William The Conqueror are a band liberated from the restraints of a folk career Ruarri Joseph never intended. It's not often that someone has the guts to decide enough is enough and start all over. Yet having done just that, Joseph and William The Conqueror are off to a rather auspicious start.
Words: Bob Fish