Ciaran Lavery is not a musician to sit on his laurels. Just a mere few months after the release of Live at the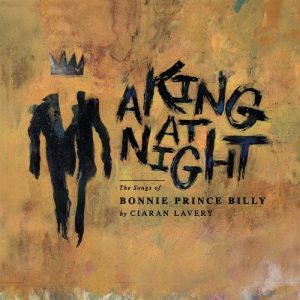 Mac, a record preserving his concert at the venue in December 2015, Lavery has returned with a 5 track EP, comprising cover versions of songs by Bonnie 'Prince' Billy. The EP, a release for Record Store Day, is Lavery's love letter to the craftsmanship of Will Oldham's alter-ego, and it is Lavery's gravelly tones which breathe new life into these carefully selected tracks.
For Folks Sake featured 'New Partner' as a Song of the Day earlier in 2017. It's placement here as the opening track serves to draw the listener's attention, and highlights Lavery's voice as the strongest element. The string arrangement do enough to provide a sense of atmosphere, and make Lavery's version distinctive from the original. It is the use of strings that differentiate Lavery's interpretations from Oldham's. The solemn cry of the violin on 'Horses', juxtaposed with the reverberations from the plucked strings of the cello give weight to the lyrics; "Everybody needs an Angel/But there's a Devil by my side/Death's head ring upon his finger/Poor boy hanging on the light". The final minute of the track is an emergence from the darkness, the use of a trumpet playing a light jazz melody brings the listener back up to the surface.
With these re-interpretations, Lavery has treated the originals with reverence. Melodically, Lavery mainly sticks to the path trodded by Oldham in his creation of the songs, but it is the small additions which allow Lavery's versions their own life, be it the inspired use of a string arrangement, or the magnificence of Lavery's voice, be it softly sung or the controlled howl of emotion. Will Oldham fans will find plenty to enjoy here in this collection, as will current fans of Lavery. As a stopgap to his forthcoming album, it does enough to satisfy whilst leaving the listener wanting more; this is the sign of an excellent musician.