It is difficult to believe that we are already through a quarter of 2017. Already, in the opening four months of the year, there has been a gluttony of outstanding musical releases, and it seems likely that we can add Fionn Regan's The Meeting of the Waters that list. After a five year break, Regan has returned with a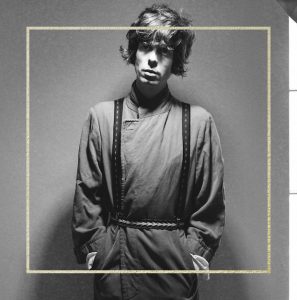 record full of life, expansive in its soundscape but intimate in its delivery.
Beginning with the title track, 'The Meetings of the Waters' is very Bon Iver-esque in terms of Regan's vocals, which are dispersed over an electronic beat. 'Cormorant Bird' follows,  and the soft beginnings of an acoustic guitar soon swell to add a bit of orchestral grandeur to the track. Lyrically, the track focuses on the image of light; 'You pulled a rainbow from my skull / And you said look at that / The fire you have within / Will never dim its climb'. The fire within may be a metaphor well used by others, but Regan's link to the unnamed climb gives it credence. The climb could, metaphorically, be the climb of the Cormorant bird in question, or, it could be the climb to inner peace. Regan's ambiguity is to the gain of the listener, who can make their own decision.
The record then moves between the ethereal 'Up into the Rafters' and the more scuzzy 'Babushka- Ya Yai' which recounts a bar brawl to the sound of choppy guitars and a voice drenched in feedback. The reference to 'Babushka' is deliberate-the jukebox in the bar depicted in the song is playing the track. It is testament to Regan's ability that this diversion doesn't seem forced, but rather, adds something different to the sonic palate on offer here.
Perhaps the biggest statement on The Meetings of the Waters is found on the 12 minute long 'Tsuneni Al', which drifts along almost in a meditative state, the sound of birdsong echoes through the swirl of electronics. The sparse instrumentation here allows the listener to fall deep within the track, and would be best heard out and about with nature. This record, bookended as it is with the quiet, introspective title track, and the gentle drift of 'Tsuneni Al', is a reminder of Regan's talents,  and for new fans and older ones alike, provides a fantastic reason to delve deeper into his back catalogue. Just don't leave it another five years for the next record!