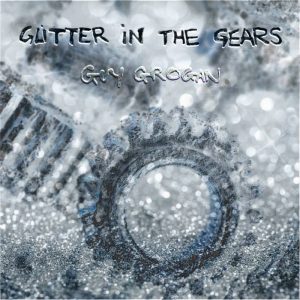 "Folk music" has evolved as a term in the eyes of critics and fans alike, everywhere, to encompass a myriad of different possibilities in regards to full definition. Whereas some are indignant in relating it purely to the Bob Dylans and Leonard Cohens of the world, others are more-so inclined to relate it more wholly to a specific attitude in music. You know, the type that embraces full-on self-production in art, encouraging honesty and an up-close perception of the inner machinations of an individual's mindset at the time of developing said art.
While he's garnered some comparisons to the aforementioned Dylan, New Mexico's own Guy Grogan feels like an artist who falls more into the latter category of folk classification—especially given his chameleonesque knack for devising a catalog influenced by anthemic rock, ebullient jazz, and acoustic strummers alike. To top it all off, Grogan is—across a whopping 10 albums so far—the definition of indie folk in the modern era, independently producing and releasing every record he's developed totally on his own. Quite effectively and not quite like any modern act this side of the Suitcase Junket, Grogan is ever the musical MacGyver, acting as his own captivating one-man band beside his self-production and further indie dev credits.
For those who have kept up with Grogan's work over the years, his latest, Glitter in the Gears, is yet another scintillating installment tucked within the one-man band's well-kept, indelible portfolio. For others, it may well be a revelation as he proves himself once more to be ever the shapeshifting fan of audio eclecticism. Whatever the case, while we might open up with the immediately driving rock-and-roll blazer "Anatomy of a Crush"—a song channeling the same sort of electricity that fellow indie songwriter Ike Reilly has gained acclaim for over the past several years—songs like "House for the Leaving" and "Stick the Landing" reveal a softer side of Grogan that even more ardent fans may not have yet seen enough of.
For those interested in Grogan's music and looking for a modern reference point, we'd say the best comparison might be in a cross between Dr. Dog, Jessica Lea Mayfield, and the Smashing Pumpkins. In other words, you're in for one mixed-up treat.
If you're up to give Glitter in the Gears a try, you can give it a spin and a purchase over at Grogan's Bandcamp.
Words by: Jonathan Frahm