Glaspy is a breath of fresh air. Something about this record sounds like she is closer to the mic and more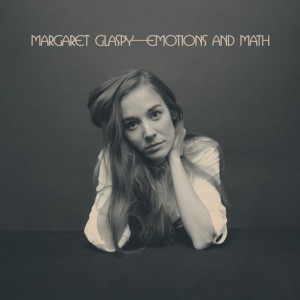 inside your speaker than normal, and she possesses a deeply accessible charm. Her voice is confrontational and has wide appeal. She is a potential star in the making, a melange of elements that most of which could well lead her down that path.
Some of the electric guitars sound deranged and have a real edge (see 'Situation') that display her playfulness in no uncertain terms. The lack of a band on most of this doesn't take away from the impact of voice and guitar, melodies, and masses of magic. In fact, it draws one closer. This whole bedroom-made record shebang is nothing new, but it's testament to the strength of her abilities that such music stands out at the forefront as every male and female Tom, Dick and Harry post music from bedrooms to the nearness of the cyber-world.
The record is strong for a debut, loaded with potential and enough to garner critical and commercial acclaim, whilst leading people to earmark her as a future rock star to watch. Now, from 12 songs that isn't a bad state of affairs to probably find oneself in.
Here is to hoping for much more to come from this clearly special new artist. For now, savour this sumptuous and fascinating record from a new American rock star to watch very closely indeed.  From the cover and title to the overall feel of the debut it's a pretty cool way to kick off a career and lends to great curiosity to see how she develops. This is a fascinating debut to observe unfold. Welcome to the crease, Margaret Glaspy.