Do you like being seduced? Of course you do. Well despite having an extraneously punctuated name that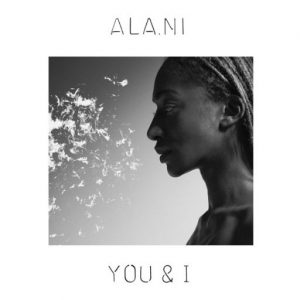 recalls some of the most repellent characters in Nathan Barley (Jonatton Yeah? – yeah?), the Ala.ni of You & I is seduction personified. At least in the beginning. The album opens with 'Cherry Blossom', a track that manages to make the relatively mundane request to 'come and stand beside me' sound like the most provocative of come-ons.
Listen closely however and this album and the accompanying series of EPs document a frustrated love affair. One can only speculate on the nature of her frustrations, but as she purrs another beckoning ballad you can picture Ala.ni's lover, like a bewitched Roger Rabbit, stumbling at her goggle-eyed and harebrained. Maybe the fawning got a bit tiresome.
Whatever the inspiration, there is certainly something cinematic in the style and delivery of this record. Nineteen-thirties equipment, songs written in the darkest hours of the night – Ala.ni played David Lynch's Silencio club in Paris recently and you can imagine the fit was perfect, the unsettling dreamland of Mulholland Drive an enticing, sinister backdrop to the music.
Without that setting some of the songs in their recorded form play quite straight – as sweet, nostalgic love songs. This is no bad thing, but it's where the Lynchian hints of danger show through – especially as the narrative arc descends – that this album comes closest to the hypnotic.
And as the love affair sours, there's depth and cleverness in the songwriting. Major keys turn minor; careful metaphors scarcely conceal the emotion that hides just behind. We learn of betrayal, vulnerability.
And regardless of how the relationship ended, when Ala.ni sings 'Come, come, come to me', the listener, unlike the titular lover, is permanently seduced. Like a besotted cartoon rabbit, we do as she bids. A wonderful listen.
Words: Dan Farmer