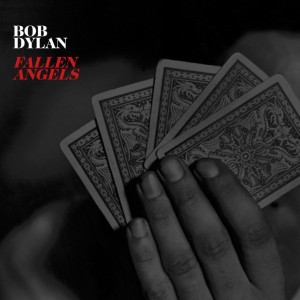 Whether he's electrifying his sound and revolutionizing rock and roll, taking things back down an acoustic notch or two to embrace his folk roots, or releasing a Christmas album to notoriously mixed reception, Bob Dylan has remained an unlikely trailblazer in music from top to bottom since his legendary career began nearly 60 years ago. Most recently, Dylan surprised his listening audience yet again with 2015's Shadows in the Night, a reflection on Great American Songbook classics originally performed by Frank Sinatra between the 1930s and 50s. Perhaps the most surprising thing about it though was how good it was, blending Dylan's off-centre, melancholic and often misanthropic tongue with a heaping dosage of nostalgic sincerity.
The album was the focus of a great deal of press back in the moments before it was first released during February of last year, yet it still comes as another surprise from Dylan when one considers his propensity to not quite look back on a previous trend that he had developed rather than move forward into another soundscape and thematic set entirely. Still, Fallen Angels is happening, securing his second album of crooner covers in a row, and it comes across as lucky for us, since he's provided another strong set of performances on this sophomore experience that would imply that we wouldn't even mind a third ala his Christian trilogy during the 70s and 80s.
What Dylan has done unequivocally right in these covers is making them his own, forgoing the orchestral cinematics that so often made Sinatra's songs Sinatra's and instead opting for something much more, well, Dylan. Invoking a country-esque guitar lick at the top of 'Young at Heart', Dylan retains the lilting optimism and hopefulness that originally made Sinatra's performance of the song, but changes its entire sonic landscape into a late-night campfire croon, featuring a memorably muted instrumental performance complete with a calmly sweeping slide that makes the arrangement.
Really, it becomes clear from there that you're getting exactly what you're being billed for — another collection of Dylan's made with a heaping helping of respect and admiration for Sinatra's original recordings of the songs. This time around made that much more into a digestible piece on first listen, not only because the initial shock factor of Dylan covering Sinatra is over with, but because even he feels that much more at ease with covering these songs. If this really were to be another feasible trilogy in a rare thread of thematic consistency amongst Dylan's tremendous catalogue, it would be hard to imagine anyone who would be mad over it. Dylan covers Sinatra yet again on Fallen Angels, and he does it with such a trademark simplicity in his heartfelt yearning that it's an infectious listen and an easy recommendation.