Ex-Woods member Kevin Morby has revisited, upgraded and captured the essence of 70s folk pop music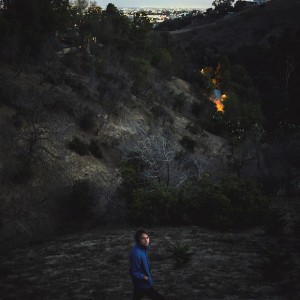 . This 9 track beauty is not only the perfect length for a record but is testament to why Morby felt the urge to leave his past band and forge his own solo career path.
Singing Saw is parts Dylan, Lennon, Harrison-think anyone else of a similar calibre from that era. There is a sense across these tracks of a man who has hit his stride and the songs are perfect representations of that form. It's as clear as day. From the appearance of a gospel choir and shining brass bursting into the pop framework of brief classic 'I Have Been to the Mountain' to lots of other key moments. The title track is a laid back colossus. The vocals sound sleepy, dreamlike, soloing instruments drift in and out, and Morby's voice rattles the listener as it wakes from slumber, singing about the 'saw' in question. It's highly addictive, entrancing even.
It doesn't sound like it's brand new. More like an older record has been remastered and bears a new sheen. Such is the true effortlessness of these tracks, of this collection as a 'record,' it's hard to believe it hasn't been with us for years. It's an instant lover, friend, and cause of deep joy. The plush orchestration and production is the one factor that lends to a more modern take of these clearly 70s influenced tracks. In fact, it's so classy it drips with accidental sophistication, every track finding some special groove, taking over the ears. Take 'Destroyer' for example, which bowls you over once again and leaves its mark, though every track has some similar charm. It's special.
It's hard to think where Morby can go from here. It's a definite peak, the announcement of a major player. It's hard not to pay attention. Perhaps he is just getting started, but this is a record no collection should be without. An instant pearl of an album.