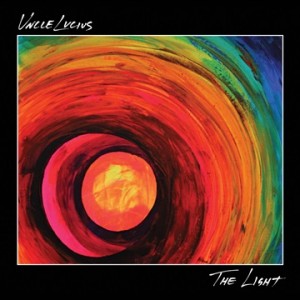 In a world of overnight sensations and "overnight sensations," Uncle Lucius are one of the few bands fronting the modern music scene that seem to have grown into their shoes one local gig at a time. The band have made a name for themselves on the indie circuit for their Southern reverence and authenticity, not only taking a firm grasp of the Southern rock label, but of American roots ranging from blues, gospel, folk, and even some funkier leanings. Under the auspices of Thirty Tigers, yet with the upfront grassroots assistance of fans during an Indiegogo campaign keeping their indie cred intact, Uncle Lucius have released their fourth album, The Light, expanding their reach towards a broader audience through further developing those rootsy leanings that they've already shined so well.
Frontman Kevin Galloway owns the album right out of the gate, the savvy, confident sway of his vocals on titular opener, 'The Light', showcasing a self-assured sanguine in the singer that instantaneously sets his efforts on this album above the rest. The band has always come across as intensely emotive and aware of the world about them, but it's in the swagger displayed by their leading man in their latest outing that you know they're a well-seasoned band that knows its way around a melody with gusto. Immediately following the danceable number is 'Age of Reason', a track that showcases the in-your-face, yet polished, take on pensiveness that Uncle Lucius have taken upon themselves as a self-made accolade over the reasons, inundated by rollicking percussion and keys that carry the track and help to further accentuate its groovy intricacies.
At this rate, Uncle Lucius remain top-notch songwriters, musicians, and performers in every right. The reason why they haven't managed to hit the world of Americana at large upside its head and have a hefty seat reserved for themselves at the top of the heap is anyone's guess, but the all-encompassing, world weary zest of The Light proves now more than ever that the band is more than ready for their time in the spotlight.
Words: Jonathan Frahm