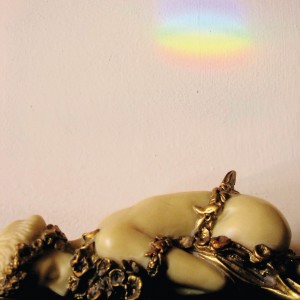 Several things are striking about this return from Josephine Foster. There are a mere seven tracks here, including some that revisit and rework material from her back catalogue. It's not a new idea, but gives the impression that this record is more of a holding piece than an album in its own right. Foster's last record, the startling I'm A Dreamer, seemed to encapsulate everything she does well, to perfection. That ten-track record a masterpiece of sorts and a clear highlight of 2013.
This record however will not sate the appetite her fans have for more of the same (well, not quite the same) or even a development in her songwriting skills. Her voice remains a thing of beauty, but the re­working of the songs is odd at times, making little sense. Re­working tracks that were as good as they could be seems to be selling herself short, regardless of what fun she had delving into such a project. The number of tracks would also indicate it isn't exactly a fully executed project. It hangs to the 'album' status, but only due to its time length. It scarcely feels like the return expected.
Josephine possesses a special voice. The way it moves is unique and otherworldly, like Edith Piaf and singers of a long gone world. Where I'm A Dreamer was the perfect vehicle for her voice, and where there are moments here in which that same magic can be felt, mostly there is a sense that it hasn't been captured the same way. As for her voice though, it's hard to argue against it being one of the finest out there right now. That doesn't alter through her being relatively unknown, it only serves to depict the times we live in. Perhaps Josephine Foster arrived too late for this world, and perhaps she can do much more, but with such a talent you still end up feeling that it's a worthwhile foray into her world whenever the listener has time to visit there. An enigma, it seems, who hopefully has a full new record up her sleeve to release soon. This might simply be an unusual stopgap or precursor to something far stronger.