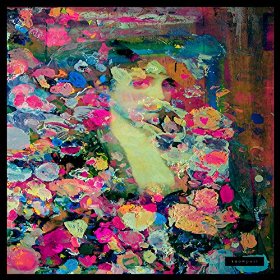 Snowpoet is one of many diverse projects involving the prolific Lauren Kinsella, a Dublin-born, London-based singer, performer and even lecturer, here united with bassist Chris Hyson for an unusual, uneven but at times beguiling first full-length album.
Fusing traditional singer-songwriter fare with Kinsella's jazz background and a shared love of poetry (unsurprisingly), Snowpoet are more than simply a duo, with Dave Hamblett's percussion playing a significant role and keyboardist Matt Robinson, guitarist Nick Costley-White and saxophonist Josh Arcoleo completing the line-up.
Kinsella and Hyson cite Bjork as a major influence and while that is often too grand a comparison, on the largely spoken-word track 'In A Quiet Space' it makes some sense. In truth, the comparison points for Snowpoet's best moments lie elsewhere in Scandinavia, with echoes of Rebekka Karijord and, particularly in the ominous percussion of 'Glad To Have Lost', Ane Brun.
The incorporation of poetry is an interesting extra dimension but will not be to everyone's taste while the instrumental interlude 'Gathering' contains some interesting atmospheric sounds but ultimately adds little to an album big on ideas and with some fine highlights but lacking overall cohesion.
Words: Tom White