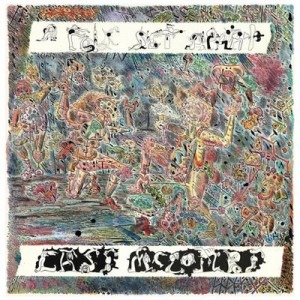 Cass McCombs has existed just beneath the radar for the last decade or so – and he seems comfortable that way. His last album, 2013's Big Wheel And Others, both delighted and befuddled with its 22 tracks which included some of his best material to date.
So a self-proclaimed 'rarities, b-sides and space junk' collection could easily have ended up in a fans-only cul-de-sac like so many of its kind. Thankfully, and maybe surprisingly, that's not the case on a record which pulls together 19 songs that exist as b-sides or limited issues plus five never released before.
There are more hits than misses. Seventies Lennon-like piano balladry surfaces on the bittersweet 'Twins' while the psych power pop of 'Evangeline' is a worthy lead-off track. Other notables includes 'Bradley Manning', where McCombs channels edgy storytelling in the style of Dylan's 'Hurricane', and, at the other end of the spectrum, the instrumental rockabilly number 'Catacombs Cow Cow Boogie'. The variety of fare on offer means the mis-fires (McCombs' paper-thin vocals on 'An Other' or the going-nowhere-fast 'Three Men Sitting On A Hollow Log') are quickly forgotten.
A Folk Set Apart does what it says on the tin by defying any image of the wilful Californian as just another have-guitar-will-travel songsmith, while whetting the appetite for his next studio adventures.
Words: Pete Bate
@petebate