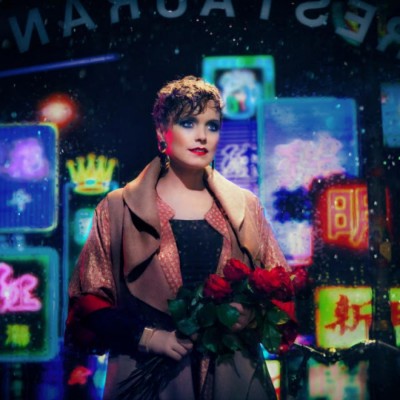 Norwegian singer Ane Brun is in typically wide-ranging and intriguing form on her sixth studio album. From the strong independent woman of 'You Lit My Fire' to the fragility of 'Black Notebook', the sparse 'Still Waters' to the incongruous Indian rhythms of 'Shape Of A Heart', the album's title reflects the 39-year-old's uninhibited approach to musicianship.
Opening track 'Hanging' is string-laden with dramatic vocals, but it is on 'Black Notebook' where the album hits its stride. "My mind was playing on repeat…" – Brun sings – "I decided to write down my endless thoughts on paper/ To try to make everything seem a little clearer". What follows is like a gradual clearing of the fog as her thoughts and wishes come into focus, on a song which both demands and rewards repeated listenings.
It is followed immediately by 'You Lit My Fire', the sudden change of mood perhaps summing up Brun's work. Paying tribute to those who advanced the fight for independence and equal rights for women, Brun offers a heartfelt and sultry expression of thanks for the freedom enjoyed today, while warning "This fight goes on".
'Directions' offers a slightly heavier sound before Brun heads east for 'Shape Of A Heart', a Bollywood-tinged contrast to what has gone before. Recent collaborations with Dr Kucho & Gregor Salto on surprise smash hit 'Can't Stop Playing (Makes Me High)' and Hortlax Cobra on 'I'm Still Here' have also demonstrated an expansion into new styles and there may be an underlying reason for Brun's increased experimentation.
She has spoken recently about her long-time struggle with the auto-immune disease lupus, and a new-found mindset which has put her less in fear of its effects. 'Still Waters' is inspired by that – "how I've been longing for this moment… this moment when I'm free" – and forms a counterpoint of sorts to 'Black Notebook'. While 'Still Waters' itself may be "traditional" Brun – if such a thing exists – the sentiment behind it is the same which has helped her feel, as acknowledged in a fascinating interview with independent music website The Quietus, "A little less afraid of doing things like ('Can't Stop Playing'). I know where my heart is and I know I can make people feel something".
It may be only recently that I have appreciated the true depth and musical craft of 'It All Starts With One', Brun's 2011 double album. Let's hope it's not another four years to her next album – but however long the wait, 'When I'm Free' has enough to offer to keep listeners coming back.
Words: Tom White