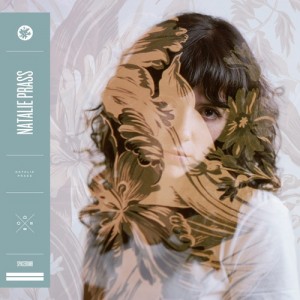 High hopes were held for this debut from Natalie Prass. The first songs we heard hinted at something of great potential and wonder, inspiring a sense of nostalgia for past music (as seems to be becoming a trend for Spacebomb releases – see the early Matthew E White material), while offering an upgrade on that sound. White's label knows what it wants to do, and is treating Prass' music, orchestrally, in a very similar manner to his own records of a couple of years ago. It's both a good and a bad thing. It covers Prass' lovely songs with some delightful flourishes of the orchestral wand, but at the same time the results can sound quite formulaic, the extra layers weighing down some of her material.
The lead songs from the record are nowhere near the full picture. Some of the moments on this record are stunning. Some are beautiful, some confused, some lost under the weight of the strings and near classic Motown sound. Let's break it down into simpler terms. This is a good record. There is a sense that it could have been a great one. There are some good songs, but they tend to not be given the room to breathe.
Often songs are suffocated by the big band sound. At times it's completely unnecessary, as though the main brief of the record was to create something big, even if it might be jeopardising the beauty of the record. It does. The last minute or so of 'Violently' seems to be completely lost, becomes almost grating, and feels like one of the biggest misfires of the record. It should be grandiose and is just sloppy. On the other hand, 'It Is You' is the fairytale sixties cinema style orchestral masterpiece. It feels like a perfect way to end the album. If the whole album had been like that it would be a classic, as it is it's the highlight and even further demonstrates how what has gone before is somewhat disappointing. These two tracks represent the extremes of the spectrum of the record.
Everything else falls somewhere in between. There's much here to love, but it becomes clear it could have been far better. Some of its finest moments are the simplest, the ones where Prass's voice really comes through, where the isolation of the song is bigger than the dressing up of it. Those are the truest and grandest of the songs here. The balance between the orchestra and the delicacy of the songs is the key here, realised on several and a failure on the majority, for now we must await the next step. The potential is there, but over-dressing the songs has spoilt what could have been one hell of a ride. It's worth checking out, but it is missing the key ingredient of honesty. If the whole package is a little more true to the artist inside it next time surely it would be more of a hit. For now, Natalie Prass is (as is her debut record) unrealised talent. Who knows what the future holds…