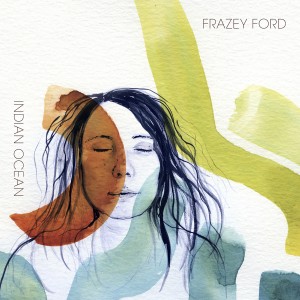 It is so refreshing to be blown away by an artist who, previous to this record, had been unknown to this writer, and especially with a record as strong as Indian Ocean, which over the course of its 40 minutes manages to enthral and thrill in equal measure.
After breaking out from the folk trio The Be Good Tanyas, this is Ford's second solo release, and it sees her supported by none other than Reverend Al Green's former backing band, the Hi Rhythm Section, enthusing her songs with authentic soul sounds. Ford's voice is akin to an instrument, the way it croons through 'Running', the country-tinged vocals of 'September Fields', and the Aretha-aping sounds of 'You're Not Free'. This is all within the first three tracks, and it highlights the perfect match between Ford and the Hi Rhythm Section. It may be a contrast in style, yet the two complement each other, and both are given space to shine within the songs.
Perhaps one association this writer can make is with Cat Power's masterpiece, The Greatest, itself a record full of soul, brass and lots of heart. Indian Ocean is a similar creation, and scales the same heights that Chan Marshall did in 2006. The comparison between the two singers is evident most on the standout track, 'Done', a languid, country-soul track about the ending of a relationship; a track which Marshall perhaps wishes she had written. It seems churlish however to pick one or two tracks to recommended, as the record contains 11 well crafted, and delightful tracks, each deserving of praise.
As 2014 draws to an end, and the annual best-of lists start to be formulated amongst websites and magazines and individuals alike, it will be a travesty if Indian Ocean doesn't find its way into the hearts and ears of those who agonise over who to include. Ford has released a masterpiece, and a record which won't just stand up in 2014, but in the years to come. A welcome surprise in a world where surprises are becoming harder to find.