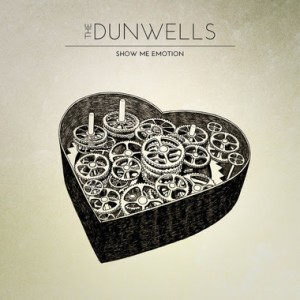 Brothers Joe and Dave Dunwell alongside cousins Jonny Lamb and Rob Clayton – aka The Dunwells – are attempting to ditch the 'Americana' tag of previous releases and if Show Me Emotion is anything to go by then this new direction is the start of a commanding new era for the band.
Having been given their big break in the US thanks to performances at the Folk Alliance Conference in Memphis and through signing to Austin based Indie label Playing In Traffic, the band grew in stature and honed the emotional, four-part harmony sounds that has become their signature. Now they're back with a new producer (Stephen Harris – Kodaline, Kaiser Chiefs, Dave Matthews) and are set to break new ground with the release of Show Me Emotion to be swiftly run in parallel to a UK tour.
The EP has immediate impact with vocals that desperately connect on title track 'Show Me Emotion' and dramatic beats that accentuate a story of clinging on with everything you have in order to save a relationship. 'Communicate' begins in a more meditative style but builds to the choruses that once again highlight the cohesion of the band.
'Sleepless Nights' was the first track to be put out from the EP earlier this year  and provides exactly the type of stripped back acoustics that the band were looking for when exploring their new direction.  Closing song 'The Best Is Yet To Come' is one of optimism and anticipation, of keeping your chin up and expecting the unexpected.
Show Me Emotion catches the band at a time when you get the feeling that they've never been happier and it's hard not to catch the positive bug that comes with these wonderfully constructed songs. It's mission accomplished for this latest stage of The Dunwells' existence.