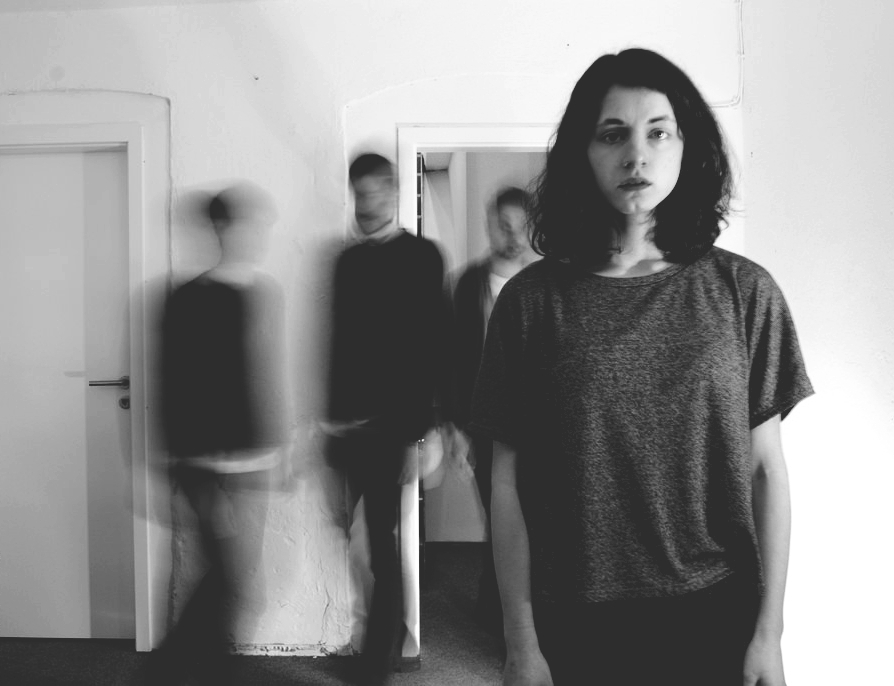 If you've not been downstairs at the Louisiana, it's worth a visit for your smaller gigs.
It's a small room, no windows and one staircase in and out – kind of your typical cellar space. This was my first time watching Sophie Jamieson and it was an opportunity I've been looking forward to for a while. The Louisiana was a perfect space in this regard; intimate, quiet and close with candles on the amps and walls surrounding the band. Before they'd even gone on, I'd been able to speak to Alex and Sophie as we watched the support together. From the off, I was instantly endeared to Sophie's quietness and modesty. It's refreshing to see acts in the category of talent she is in, with such humility. She introduced herself and began with 'Glass'.
Sophie's band, made up of Patch and the Giant's Liam Hoflay and Alex Betancourt and drummer Amos Mermon (previously of Fanfarlo) add a warmth and depth to the already atmospheric folk Sophie's written. Liam's electric guitar intertwines so effortlessly over Sophie's melodies, I had to remind myself the sound they generate wasn't coming from the same instrument.
They then played 'Waterloo', which I would have travelled the two hours drive to watch on its own. I don't think the prowess some acoustic artists have on their instruments is always audible on the tracks they release. This is definitely the case with Jamieson, who strummed and picked through her repertoire seamlessly, barely looking at her guitar.
The same can be said for the synergy between Amos and Sophie on 'Other' as Sophie thumped bass beats out with Amos until it became quite difficult to tell which sound was drum and which was guitar. One of my favourite tracks, 'Waterloo', played towards the end of the set. I hadn't quite appreciated Liam's speed picking on the track until I watched how effectively it flowed over Sophie's acoustic strumming.
After the gig, I was able to speak to Sophie, who said she enjoyed smaller sets as she was used to them. As much as I loved seeing her in such a small, friendly venue, I felt the music deserved a much larger stage. This was a maiden-voyage to Bristol for both the band and myself and I'm glad we both made the trip. The set was sinuous, atmospheric and beautiful.
Joseph Merriman