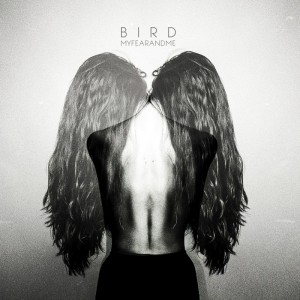 When I first listened to Bird in 2011, the band played delicate, dark folk songs with layers of backing vocals and looped acoustic guitars. Three years later, they've added at least one member and upped the bass, producing an album centred around a deep, heavy rhythm section with the ever-present lyrical references to nature still intact.
I have to be honest when writing this – on the first listen, I felt less than enthusiastic about Bird's debut LP, My Fear and Me, the sound, which had once felt unique, now felt like it had borrowed heavily from Warpaint's guitars, The Horrors' brooding energy and the intensity of Daughter. And then I realise those things were by no means unique to those bands either. And as I considered this (and listened repeatedly), I began to enjoy the album more and more. There's some memorable tunes on offer here, particularly in the form of 'I am the Mountain' and 'Oh My Love'. The production is deft, and expands the sound of the four piece beyond Bird's original Garage Band-style demos to huge numbers one could expect to fill decent sized venues sometime soon.
What still holds me back from making this my favourite album of the year so far is possibly down to personal taste – I can't relate to the songs because the nature heavy references littered throughout the songs (ghosts, bats, bullfrogs are all referred to) occasionally feel too opaque to work as decent metaphors. In other places, the words don't scan comfortably, or fall into cliche ("I am a weary girl, this is a restless world" on 'Rain Song', for example). It all feels so serious, that I wonder if the entire album is a conceptual story, with singer Adele Emmas playing a character who commits suicide in 'I am the Mountain' and travels to the underworld (the "coins" on her eyes being one of the more compelling descriptions made.) If it is, Bird have succeed in creating a gothic rock opera with widespread appeal, if not then I'll enjoy the music, if not as seriously as perhaps I was intended to.
Words: Frankie Ward