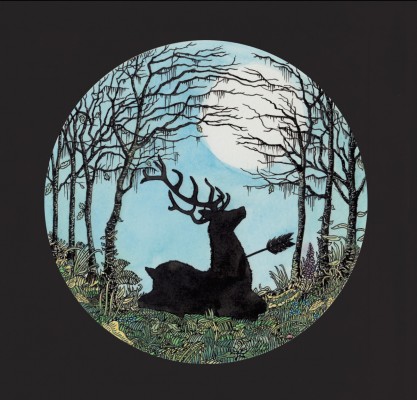 If you can find the time in your day, it's worth taking a moment to be thankful that Bridie Jackson And The Arbour exist. It seems absurd that more bands aren't making music that sounds like this. But then maybe the truth is that music like this is very hard to make. The Newcastle four-piece have an obscene amount of talent, and they use it to do things other bands wouldn't even think of.
This is Jackson and co's second album, but the first since they rose to prominence through the Glastonbury Emerging Talent competition last year. We've been drip fed enough material since then to be excited and New Skin more than delivers, at once both intimate and wildly ambitious with a sound all of its own.
Oddly the album starts with one of its weaker moments: the title track feels a little underpowered compared with much of what follows. From there on in though, it's pure beauty all the way to the finish line.
That's not to say there isn't texture to the beauty: indeed one of the things that makes 'New Skin' so remarkable is that such variety can be made to sound so right together. From the country and gospel-tinged 'Diminutive Man' to the haunting and traditional 'Sandgate Dandling Song' to the weird and wonderful 'Scarecrow', every song sounds entirely different yet entirely of a piece. Perhaps producer Mick Ross takes some credit for this, but surely the key ingredient is the meaty, uncompromising harmonies which drive the album ever onward.
Fans will recognise singles 'Prolong', 'We Talked Again' and of course the truly inspired 'Scarecrow', haunting in every sense and perhaps the band's calling card. Purely English but with jazz inflections, it also contains one of recent years' most poignant images: "My wedding gown is on a scarecrow in a field." Who else around is writing lyrics like that? There are similar gems to be found all the way through.
Perhaps Bridie Jackson And The Arbour will reflect the spotlight hit them at exactly the right time. As for the rest of us, we're just lucky to have them.