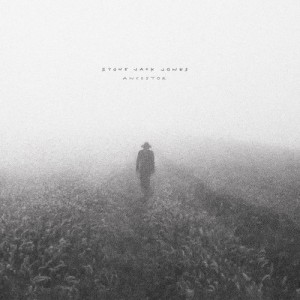 Descending from a long line of coal miners, when Stone Jack Jones came down the mountains of West Virginia he found himself a constant misfit – he was rejected for military service in Vietnam, and instead pursued careers ranging from carny to escape artist to ballet dancer to professional lute player. After a time operating a late night performance art club in Atlanta he drifted north to Nashville, where he found his calling in music.
Jones' records recall his mountain upbringing, but this is not Appalachian folk music as you know it. This is a dark, twisted vision of the music of the mountains, a vision which often shows no more light than might a miner's lamp cast upon a seam of coal hundreds of feet underground. It is a world of black and white, a twisted Americana which fits sounds like a Handsome Family record drifting in and out on a de-tuned radio.
It is no surprise to see Lambchop, purveyors of their own renowned brand of moodly melancholia, heavily involved in this record, with Ryan Norris, Scott Martin and Kurt Wagner all contributing, while another of Jones' early supporters Patty Griffin also duets on 'State I'm In' as Jones looks for "a crooked sound for the state I'm in" – a lyric which neatly encapsulates the entire record.
Another duet 'Jackson' is about as far removed from Johnny and June's song of the same name as it is possible to be, while 'Joy' feels like a blatant lie – "Joy's a-coming" Jones sings, but offers little evidence as the bleak mood continues. But not everything about Ancestor is pain and suffering. There is a catharsis here, a relief from the suffering a hardships he sings of. You may just need mining equipment to dig deep enough to find it.