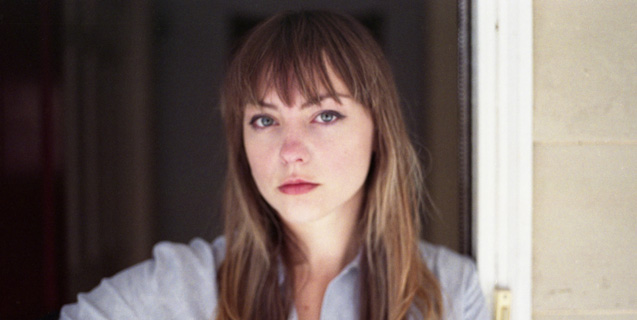 I am by no means an important person; but I don't like to be kept waiting. I have long since reconciled myself to the fact that coolness is beyond my grasp – but it has always eluded me, from a purely logical perspective, why venues insist on announcing open doors at 7.30 if the music isn't going to begin for a full hour. Perhaps they expect us to mingle with one another, imagining the thronged bar and the elephantine queue are not suitable environments to allow us to form life-shaking friendships.
Perhaps they imagine we will find inspiration on a half-empty, blackened floor wreathed in the musk of dampness particular to Camden bars; we will rush home in addled haste to tell our friends how they simply must go to that bar to stand on that spot waiting for something to happen. Perhaps they do not own watches: time to them is a concept too pedestrian to be added to the guestlist.
Whatever the reason, I was a bored and distempered bunny by the time Honeyblood emerged at 8.30. Anticipation is everything – but there is a limit. Here anticipation yawned, stretched broadly, and laid itself out on the drink-riddled floor for eager beavers to trip over. Climax popped its head round the door momentarily, found no one to receive it, and buggered off.
Miss Olsen can hardly be blamed for the lax attitude to timekeeping in the bars where she brings her music. Nor can she be held accountable for the venue preferences of yours truly, who stepped out in her grumpy-guts hat that day and didn't think to leave it in the cloakroom.
Her voice of course was enchanting, her stage presence compact with pixie-chic and melancholic charm. There was a fair mix of new and old – the recent, ferociously entitled Burn Your Fire For No Witness introduces more resonance and reverb in the recording, effects which have drawn criticism from some diehard advocates of her earlier simpler work. Personally I enjoyed the aftertaste of the new album, but in live surround sound it didn't quite achieve its potential, and had the odd effect of both crowding the space and lessening the intimate voice that it is supposed to support.
The two songs Olsen performed solo were by far the most powerful – the mordant sensation of her singular voice was allowed, with stripped down accompaniment, to soar to its full heights. The band rejoined for an encore, which was seemly, if not sensational.
Honeyblood as the support act were fighting a losing battle with the louche insouciance of the venue management. I don't know, maybe they rang ahead to say they would absolutely not play unless there was precisely zilch attention brought to the fact they were about to do so. I've never understood the frosty indifference to support acts; it seems detrimental to the performers themselves and derisive of whoever suggested them – whether it's the headline themselves, their agent, a friend, a band member or whoever. Music to me is about collaboration – community – sharing.
But I'm an idiot – I forget my place. This is Camden; tonight we drink in Hell. If Angel did not quite elevate us to the celestial heights we hoped for, she must still be commended for keeping us afloat, all things considered.
Sarah Sharp