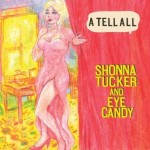 Shonna Tucker & Eye Candy – A Tell All
Jason Isbell's Southeastern is one of the great undersung albums of 2013 – just ask Bruce Springsteen. Now his ex-wife Shonna Tucker is the next to try her hand at a solo career after leaving the ever-rotating line-up of the Drive-By Truckers. DBT fans will find plenty to like on A Tell All at least as long as they don't come looking for the band's trademark storytelling, because if anything let's this record down it is the occasional lack of lyrical imagination – never more so than on opener 'Since Jimmy Came'. Don't worry too much though, because most of the music is a delight, blending the usual array of barroom blues, southern rock and country that Pattersoon Hood and Mike Cooley have been charming us with for years. Another DBT alumnus has graduated with flying colours.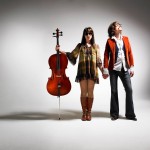 The April Maze – The April Maze
Finding common ground when a sporting winter has only divided us, Aussie-Brit duo the April Maze have recorded a debut collection of quirky, engaging folk-pop, full of feeling and full of fun. With a sound sparse yet engaging, warm and rich, this short collection flips between moods. They can flip from the West Coast vibes of opener 'Will I Ever' to the bluegrass-tinged 'Oh Yesterday' within seconds, using an array of mandolins, violins and even saxaphones to add depth to the guitar, banjo and cello at the core of their sound. Stomping tracks like 'Don't Let The Bastards Bring You Down' threaten to steal the show but the real beauty lies in the likes of the beautiful swooning 'I've Seen The Rain' when the love of this husband-wife pairing can be felt not only in the sincerity of the lyrics but in the spirit of the music.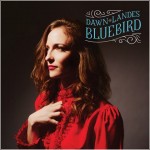 Dawn Landes – Bluebird
Bluebird represents something of a sea change for Dawn Landes. Where her previous work, led by 2008's majestic Fireproof, lent heavily on her talents as a studio engineer as she used a variety of tricks to create some brilliantly eccentric sounds, Landes has stripped back everything for her fifth studio album. The result is something of a straight country album as this Brooklyn resident shows off her Louisville roots. But while the lack of sonic experimentation may take away something of Landes' uniqueness, it opens up her songwriting to a sterner examination it does not fail. Perhaps playing it straight will earn Landes some of the attention her work has long deserved.