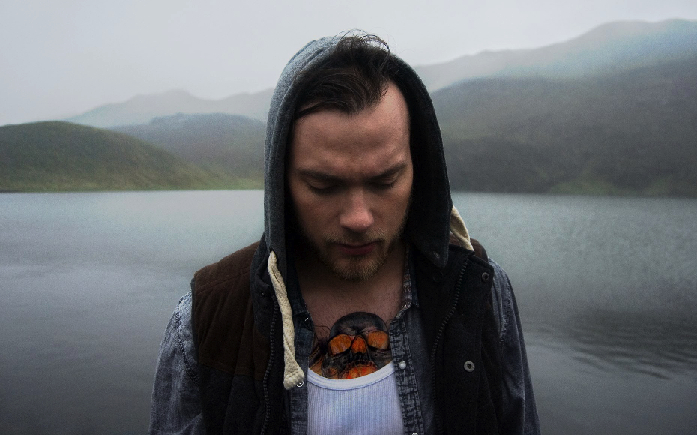 Here are some interesting facts about Ásgeir : 1 in 10 Icelanders own a copy of his debut album, Dýrð í dauðaþögn; it is Iceland's biggest-selling debut album ever; his songs are based on the poems of his poet-dad; John Grant helped him translate the album into the English-language version, In The Silence; he has a lovely beard.
If that isn't enough to make you fall in love with Ásgeir Trausti Einarsson, then give the album a whirl. Much of In The Silence recalls 'Perth'-era Bon Iver, such as 'Torrent' – currently iTunes single of the week –  which combines a melancholic piano riff with bursts of impassioned drumming. Tonight, at the Golden Slippers-curated event in the beautiful Berry Brothers and Rudd No.3 Bar of the Royal Albert Hall, it's just Asgeir and a co-vocalist/guitarist delivering beautiful, crystalline harmonies overlaid with subtly strong melodies. There's an old soul lurking in there too – 'Summer Guest', with its undulating, understated finger picking, echoes Bert Jansch while the deceptive simplicity of the song structure nods to John Martin.
On the album, stand out track 'King and Cross' combines folksy chords with a delightful, synth section à la NZCA/Lines, but the ear worm of a chorus is enough to propel the acoustic version along with as much drive. It's been stuck in our head ever since the show. With his native Iceland conquered and the press over here going wild for him, it won't be long before the rest of the world submits to Asgeir.
Check out the video to King and Cross below, which references stereotypical views of Icelanders as being obsessed with magic people who live in rocks.
Next to grace this sophisticated setting is Luke Sital-Singh, whose gigs act like some kind of black hole, drawing us in whether we've intended to go or not and with the result that we've seen him about 1051 times. Luckily he's rather good, so this is a happy confluence of musical fate and coincidence. Or something. Anyway, as Singh's popularity has grown, so has his onstage persona. When he first played Golden Slippers way back in 2012, he was a fairly shy, mop-haired purveyor of  heartfelt man-folk. His music remains just as touching, such as on the sincere 'You Love, You Love' ('It gets easier to see you cry') but his on-stage shyness has blossomed into a hilarious, self-deprecating wit – at one point he tells us he has sweaty eyes and the burps. Later, he draws attention to the fact that his dad is here. And is bald.
This growing confidence translates to the live performance, and indie-folk numbers like 'Nothing Stays The Same' are delivered with confidence and assurance. 'I Have Been a Fire', with it's quiet start and soul-wrenching crescendo is executed with just the right amount of restraint and abandonment. It's a very satisfying conclusion to another unique Golden Slippers event, the small promoter consistently and cheekily punching above its weight and uncannily calling 'The Next Big Thing' before most other pundits have even had their breakfast.