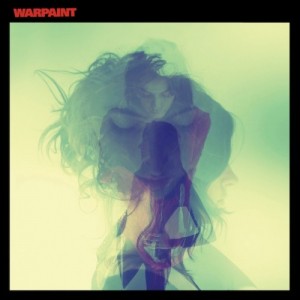 For your first listen to the long-awaited second album from this Californian group, I seriously suggest you make time, plug in some seriously good speakers and allow yourself to just listen. In other words, do not 'make do' with some cheap headphones and a noisy journey on the Central Line. To do so is to risk not appreciate this album for the complex, yearning musical beast that it is.Few bands could get away with leaving such a long gap since their previous release (2010 debut album, The Fool) and still have a fan base clamouring for their next hit. But their power hasn't waned and they've clearly used the time wisely. While The Fool had a few tracks dependent on a strong vocal melody, every note is essential on Warpaint.
The opening moments, where the recording of 'Intro' is fudged and someone shouts "Sorry!" before beginning again, statement of intent that this album belongs to a live band – it will not be a closed mic, heavily produced pop record.
This live feel, with its urgency and atmosphere, is key to Warpaint's signature sound – and no one else comes close. The words 'haunting' and 'hypnotic' will be banded around the internet endlessly with this release, but it's hard to think of more suitable words when reverb and rhythm play such an important role in the music – on fourth track Hi, the bass, played daringly swung, is turned up to 11 and a trip hop drum beat adds layer upon layer of rhythmic sound. It's an enigmatic groove, to say the least – with added synth.
This is the first essential release of 2014 – make time for it and it won't disappoint you.
Words: Frankie Ward