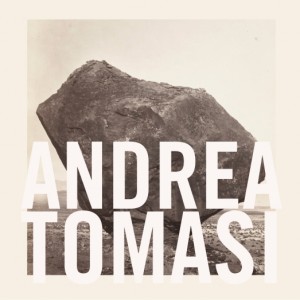 Andrea Tomasi's debut album, Hurricane Dream, is incredibly beautiful, and instantly comforting on dark autumn days. Beginning with a campfire guitar, the instrumental opening feels self-assured. It was recorded outside, in the woods: crickets chirping away create a natural space and a reflective, listening mood.
'Birdflower' brings the sound of water and Tomasi's startling voice, echoing Joni Mitchell and Buffy Sainte-Marie: there's a trill in it that harks back about four decades. Not many voices sound like this now, but it feels fresh and unaffected rather than simply nostalgic; Tomasi claims to aim for 'true expression'. Her lyrics are poetic to the extent that I kept backtracking to catch them, in 'Virginia' for example: "oh weary mind, come rest with me / your bets have lost all your gold teeth / and West Virginia, you've been mine, / I'll return when I die". The odd archaic touch in words like 'thy' and 'thee', which Tomasi uses in this song, don't feel out of place because her songwriting clearly draws on older folk song traditions, while sounding definably her own. 'Hurricane' brings in furtive wooden fluting; it's not as violent as a hurricane, more like she's waiting for the storm.
These songs might initially sound unthreatening, but there's a lot of death in them. 'He Waits' tells a doomed love story: "and then the rain came, turned him to tears/he rushed away to river, having waited years." The slower musings of 'Fallo' are followed by 'Falcon', the fastest and jauntiest song yet, offering a contrast to more gently unfurling tracks. 'Honey Bee' is a love song that avoids cloying sweetness: "And sting you may / but I'll be okay / you'll be gone, I'll stay / love is that way". 'Noah' draws on a very old and familiar story, but ends unconventionally on earth rather than sea, with a poignant feeling of homecoming. 'And We Came' tells a cyclical myth: "and we came on white horses, […] and we rode for seasons and ages,/just to find that we were/in all the same places", to the gradually growing sound of running water. Then an 'Outro' fades slowly out. It's hard to describe what lifts this album up and makes it compelling, as it's to do with the depth of vision and attention that's gone into it; it's a transporting piece of work, and deserves to be much loved.
Words: Becky Varley–Winter