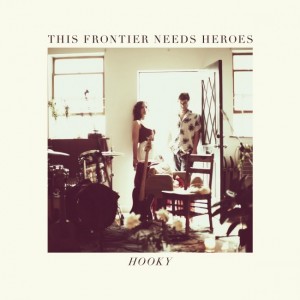 If it ain't broke…This Frontier Needs Heroes are back with a familiar formula: a fan-funded third album continues their run of charming cosmic-folk and catchy tunes. Hooky follows on where The Future left off, a fine collection of psychedelic-infused Americana.
The beautiful 'George Clooney' is a track which should earn them wider attention, while several others hint at a wider vision for their third record – opener and title track 'Hooky' demonstrates the results of a recently assembled backing band featuring members of O'Death and The Blank Tapes with a richer, stronger sound, while the sitar sounds on 'It's Over now' are indicative of broadening horizons.
None of the brother-sister duo's intimacy was lost in a creative process conducted largely over the internet as Brad spent the bulk of his time in Florida, away from their Brooklyn base, and instead they sound more focused than ever before.
Hooky will delight the growing band of fans who have discovered this pair, and should do plenty to win them more.