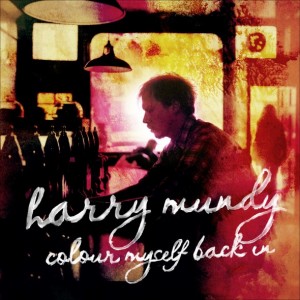 London's Harry Mundy is far from alone among English musicians who look across the Atlantic for their inspiration, but the story behind his debut album Colour Myself Back In seems to be one of those too-good-to-be-true tales from a land of dreams.
Prepare for a little name-dropping, and we'll begin.
Needing a drummer, Mundy casually contacted the stickman from one of his favourite groups The Cardinals (yes, the ones from the Ryan Adams albums) and very quickly wheels began to turn. Within a matter of months, Mundy was in Nashville and getting ready to record with Pemberton and former Cardinals Jon Graboff, as well as Adams' bass player Billy Mercer. The album also features another ex-Cardinal Cat Popper who Mundy met when she rolled into town with Grace Potter & The Nocturnals to play at the Ryman Auditorium. Within a week they had recorded the album live to tape and, after a few overdubs, Mundy engaged the services of Gillian Welch's engineer Matt Andrews to work on the tapes and, if that was not enough, Michelle Holme – who does Bruce Springsteen's artwork – was soon on board to come up with a cover.
So how does the resulting record sound? It should be no surprise by this point that this is going to be one that Ryan Adams fans should enjoy. On the likes of 'Still Holdin' Back For The Weekend' he pulls off that easy-going alt-country vibe like a native. But if there was a danger he would end up as little more than an English-accented Adams wannabe, there is plenty more to his sound too, with hints of more traditional English and Celtic folk as well.
It's an intriguing mix, and one competently pulled together by skilled musicians. The most obvious thing about it is the fun Mundy is having living a musical dream. It feels like the equivalent of him winning the lottery, and he's happy to share a glass of champagne.