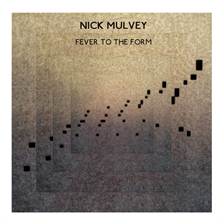 Nick Mulvey's new EP opens with a riff very similar to the first album of a fledgling Laura Marling. But once Mulvey is under way his own sound bursts through, crushing previous allusions to the current poster girl of folk. His voice is steady, familiar and sincere and we feel every emotion of the compelling lyrics. As the song builds and Mulvey's vocal reaches its higher alcoves we feel all the more convinced not only by the artist's story telling ability that "we've been here before" but also by Mulvey's talent.
The layers of sound in 'House of St Give' Me ARE reminiscent of Sons of Noel and Adrian, but lighter and more twinkling. Mulvey's voice providing base notes at a hum. 'River Lea' again has a tone similar to SONAA, but there are also echoes of Jose Gonzales' pinnacle – Veneer. The fact that Mulvey learnt to play the guitar in Cuba and Southern Spain as a teenager is clear. The strings provide a threatening undercurrent while the Spanish style finger plucking again lightens the soundscape.
Mulvey was one of the founding members of the London band Portico quartet and so is no stranger to playing sold out gigs around the world and the odd Mercury Music Prize Nomination, though he left the band in 2011 to persue his solo career. This being Mulvey's second solo EP release, it really is a growing sound and a very impressive one at that. Personally I can't wait for Mulvey to spread his wings and see where he flies as a soloist. Fever to the Form is a very impressive start.
Words: Amelia Steele