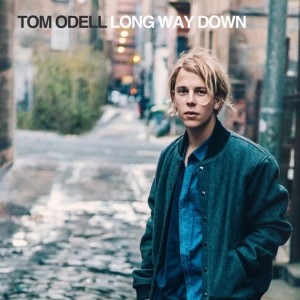 I was quite excited for this release, having highly commended Odell's EP, Songs for Another Love, back in late 2012. That was a promising four-track sampler of the sensitive heartbreak tunes to come – both stomping piano heavy numbers and more stripped back ballads.
It's fair to say the Long Way Down delivers both – particularly as three out of four of the EP tracks are included in the LP. However, with more songs added to the mix, it could be said that, on the whole, the songs that fans will already be familiar with are far catchier than the ones they won't have heard before.
I wouldn't be surprised if team Odell are braced for the comparisons with Keane and Coldplay. The latter parallel is quite justified on a couple of tracks such as 'Supposed to Be', but I'd actually make the borderline controversial announcement that Odell's lyrics are, on the whole, more intriguing than Chris Martin's (I'm bearing a grudge due to the trite lyrics of Coldplay's vastly overrated hit, 'Paradise'), and despite being quite sentimental, have a sense of honesty about them.
The ambient production is more than welcome, the open mic recording style complimenting the boisterous "ONE, TWO, THREE, FOUR!" introduction to the single 'Hold Me' and it really comes into its own when Odell makes the most of the band around him and gives his piano a good whacking. If he keeps it up on future recordings, he may just be able to breakout beyond the young floppy-fringe loving girls and Radio 2 listeners this album feels squarely aimed at. The focus currently is on his voice and piano – those being his native instruments – but it would be great to hear some more experimental arrangements. (And no, that doesn't mean he needs to 'do a Keane' and get a synthesiser in.)
Words: Frankie Ward