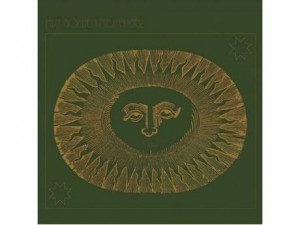 Trying to get a handle on Hiss Golden Messenger's fourth album isn't easy. Named for a river – which gave its name to a now lost Indian tribe – in North Carolina, Haw meanders through an array of different styles. 2011's Poor Moon saw Hiss Golden Messenger handed the 'country soul' tag, but here they tackle country, bluegrass, blues, a little rock and a little psychedelia – sometimes one at a time, sometimes layered upon each other.
It makes for a listening experience filled with twists and turns. This can be a good thing at times, a little disorientating at others. But when Hiss Golden Messenger get it right, they make a sound that is, well, golden. The sweet alt-country of opener 'Red Rose Nantahala' will have you hooked early on, introducing a record built on themes of family and faith, and of homecoming. Songwriter MC Taylor used to live on the banks of the Haw – and these are his stories.
Plenty of guests appear on this record, with William Tyler lending a hand on guitar and Sonia Turner adding some beautiful vocals which lift 'Sufferer (Love My Conqueror)' to a different level. Instrumentals punctuate the record, indicating another bend in the river and another change in mood. 'Hat In Bed' introduces the more mellow, drifting middle section of the album. It's all very lovely, but without a change in pace, 'drift' can be the optimum word. A welcome injection of energy comes with the stand-out track on the record, 'Sweet As John Hurt', a mellow country-rocker which powers swiftly downstream with Gordon Hartin's pedal steel putting the wind in its sails.
If we're not taking this whole river metaphor too far, the final third of the album feels a little more like hitting the delta – the sounds are disparate, streams heading off in different directions. The wandering saxaphone-led instrumental 'Cheerwine Easter' is one of the stranger moments, coming right before the hoe down sounds of 'Hark Maker (Glory Rag)'. They help cap a fine set of songs, but one in which it feels like the sense of a 'whole' remains tantalisingly out of reach.