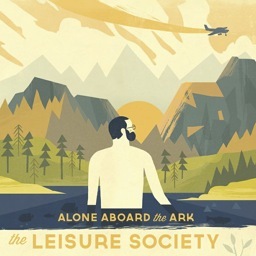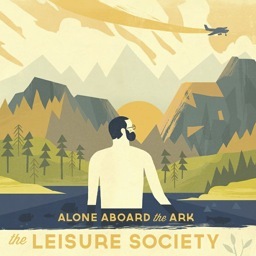 Their debut was bittersweet indie pop at its finest and the second record was a masterpiece of lush orchestration. Now Alone Aboard the Ark – the third album from Londoners the Leisure Society – sees the band expand their sonic repertoire with brass and synthesisers.
Fans of the first two albums will find plenty here to love. Blissful multipart harmonies still feature, as do undulating strings and orchestral ostentation.
Things take a poppier turn for Olympics-inspired single 'Fight For Everyone', where synth and handclaps abound. And throwing off the baroque-pop label, the band go fully homophonic for 'All I Have Seen'.
Frontman and songwriter Nick Hemming knows his way around a rhyming couplet, and his clever lyrics and warm, inclusive vocals unify this stylistically varied album. 'Life is a Cabriolet' – retro and jaunty – sits between urgent, driving 'Everyone Understands' and the langurous choral intro of stand-out 'One Man & His Fug', which crashes into a brassy Big Band verse.
The latter with the self-deprecating lyric, "Born to be a paragon of industry, see me now, chasing survival" – and following track 'Forever Shall We Wait' are examples of what the Leisure Society do best: the perfect juxtaposition of pessimistic lyrics with exuberant music. It's what good pop music should be – glorious escapism grounded in the relatable and familiar.
It seems ridiculous that the Leisure Society haven't yet graced the high notes of the hit parade, and Alone Aboard the Ark is certainly brimming with potential pop hits, but this is music that sits more comfortably beside the well-worn classics in your record collection than the next big things. It remains to be seen whether this album will get the commercial success it deserves, but either way the Leisure Society's quintessential pop songs will nestle happily beside The Beach Boys, Kinks and Beatles for years to come.