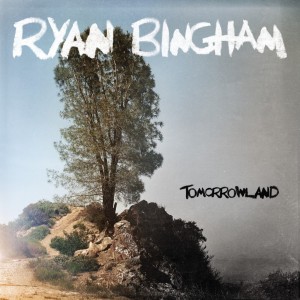 After receiving a string of awards, and the Billboard success of his third album Junky Star, it is no surprise that Ryan Bingham wanted a bit of a shake-up, somewhat comparable to Emma Watson's haircut after filming for the Harry Potter series was finally over (or not, perhaps). Bingham left both his band and his label to take full control over a record that, at times, has the feeling of intentional, over-obvious rebellion against the sound that produced his previous success.
In the opening tracks of the album Bingham's voice is harsh and gravelly, the sound more aggressive rock than the sensitive county with which we are familiar. 'Guess Who's Knocking', particularly so, as he repeats "it's me mother fucker, I'm knocking at the door" again and again. It feels as if he wants to impress his listeners with rugged wisdom of country and western hardship, to prove that he has lived outside the world of Hollywood awards ceremonies. Though this may well be the case, the sound of this section of the album feels lacking in authenticity, a brand of Americana that is almost trying too hard.
Respite comes, though, at the half way point of the album, which takes the form of the full eight minutes and seven seconds of 'Rising From the Ghetto'. Both the subject matter and the style in which it is executed is very Dylan-esque (even if that is a term used very loosely these days). Regardless, the song feels more genuinely emotional than the start of Tomorrowland, Bingham's voice cracking with the force with which he sings, as it builds to an effective crescendo.
After the turbulent start the album certainly grows into itself with highlights such as 'No Help from God', 'Never Far Behind' and the 'Never Ending Show', and by the time it's over I find myself buying in to Bingham's brand of Americana, imagining weather-beaten hands ferociously strumming on his guitar. If it were not to be compared to Bingham's previous offerings the album would seem more impressive. However, in the light of The Weary Kind and Junky Star, Tomorrowland is certainly not Oscar-winning.
If this detachment from his pervious work is what Bingham wanted then he achieved his aim, however it is a shame that some of his prior subtlety seems to have been lost under a wave of shouts and raucous riffs.
Words: Amelia Steele