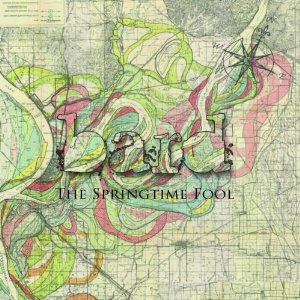 London is so hot right now. Seriously, it's stifling. What you need is some perfect summer folk pop, right? How about local boys and girls Bard and their debut album The Springtime Fool? This is beautiful summery stuff, with tunes that lodge in your head from the moment you hear them and mellow arrangements to get lost in.
Musically the tone is set from the opening track. A minute into 'Violets' the guitar gently fades out and there is silence. What follows is not, as might be expected, more guitar, a cappella voices or a cheekily premature end the album opener – it is a burst of silky, sweet clarinet. That warmth is key to this album, with comforting arrangements which wash over you and soothe, matching Theo Bard's vocals note for charming note. What's not to like about a band with a woodwind, an accordion and a stand-up bass?
It is the clarinet, provided by Ewan Bleach, which lifts The Springtime Fool to unexpected heights, from the moments moment it firsts kicks in, a beautiful surprise midway through 'Violets'. The album opener, like many of the songs here, hits on traditional folk themes. In 'Violets' it is nature, in 'Born In London Town' it is a sense of place, elsewhere it is character.
If there is a frustration, though, it is the lyrics. There's a fine line between archetype and stereotype, and it feels like that line is crossed on more than one occasion. 'Your father and your mother were dressed in clothes so fine/Your sister and your brother were drinking red, red wine,' for example, feels like a lyric lacking due care and attention, especially from a man who later in the same song comes up with 'your smile shone like mackerel'.
The slips towards cliché grate as there is so much evidence of brilliance elsewhere. Ultimately, though, when the tunes are as sweet and carefree as 'Rambling With You', or as plain beautiful as the title track, who cares? Just sit back and let the music refresh you like sweet summer rain.
Words: Ali Mason